Purchasing a duplex might offer a property investor a number of advantages, but make sure you consider it from all angles.
Blogger: Nidal Rasheed, managing director, Silvertail Property Group
Let's talk about duplex homes.
But first, let's define 'duplex'.
A duplex is a residence of two homes. It's a single structure with a common central wall, but usually separate driveways, gardens and other features you'd expect from a home.
Sometimes the two homes exist on one land title, and can be owned and sold together. Sometimes separate titles exist, which means they can be individually owned and sold.
Either way, the duplex makes for an interesting property investment opportunity – but is often overlooked by Australian investors.
A duplex offers great advantages, including:
Reduced build costs
Lower council rates
Lower stamp duty
Lower insurance costs
But as with any property investment, there are some things to consider.
10 things to think about in duplex property investment
1. Duplexes are a high growth and high yield investment, but with that comes higher risks than just buying an existing house or individual house and land package.
2. A duplex is a positively geared investment with the potential to create equity in a calculated way.
3. Buying purely on price tag can be a pitfall - you get what you pay for.
4. You must have the capacity to cover a 20 per cent deposit, i.e. $100-$150,000 in equity. It can be achieved with a lower deposit, but that would create higher risk (discuss this with your advisor).
5. You must be able to service a large loan.
6. A duplex is great for someone who is time-poor and wants to invest strategically.
7. A duplex creates the ability to fast-track your wealth, so it's a great option for retirees.
8. You have the option to rent and achieve an ongoing high-interest return.
9. Only certain councils will allow duplexes. NSW and Queensland are more favourable towards duplexes because of population growth.
10. Seeking help from professionals means you don't have to do it all by yourself. You can save time and avoid mistakes.
To my mind, a duplex is the smart way to invest. It has the ability to generate equity quickly and provide a higher rental yield per square metre.
A duplex property maximises the potential of the land and does not require subdivision for two properties to be built. The greatest advantage of a duplex is the ability to create equity quickly with a high rate of return on investment.
Of course, investing in property is not one-size-fits-all. The list above will help you understand what to consider when investing in a duplex so you can begin to decide if it's the best option for you.
Contact this Blogger Immediately
About the Blogger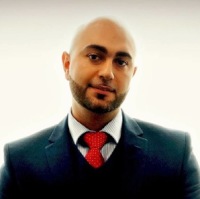 Property investment expert and award winning entrepreneur Nidal Rasheed is Managing Director of Silvertail Property Group. Mentored by top industry figures, Nidal has developed a business ethos that breaks conventional thinking and challenges the standard approach to business and investment.
Nidal has an enduring passion for inspiring growth, creating wealth and enabling financial freedom for his clients and his employees. He is focused on developing long-term relationships with his clients and serving them in the best way possible through a stress-free, streamlined, investment process.
With a strong determination to succeed, Nidal aspires to live a purposeful, balanced life with his growing family as his constant focal point.
Top Suburbs
Highest annual price growth - click a suburb below to view full profile data:
latest news