Doing your due diligence renders the fear of overpaying or underquoting as a sales technique null and void.
Blogger: Lauren Staley, managing director, Infolio
You can feel it. The pain, the disappointment – it's palpable. The hammer goes down, the property is sold and would-be buyers are dispirited and upset. Professional buyer advocates attend auctions each week to represent and acquire homes on behalf of clients. For those (unfortunately, many) punters who come to an auction full of hope but lacking in market knowledge, listed quotes that don't reflect the property's ultimate selling price only serve to rub salt in their wounds.
In response to consumer concern over rising property markets, the Victorian government and the REIV have decided to tackle to the perceived problem of underquoting with amendments to the legislation governing quoting practices. These changes include the provision of fact sheets for buyers that feature comparable sales, the median price for the suburb and the agent's estimated sale price for the property. If an agent receives a written offer that is higher than their current advertised or estimated price, this revision must also be provided. The phrases 'offers over' and 'price plus' are no longer allowed: selling prices are to be provided as a single figure or a price range (which must fall within 10 per cent of the upper and lower ends).
That's all well and good, but will these revisions to the way that agents quote properties actually change anything? It's unlikely, when the real issues at hand are property scarcity, population growth and an Australian public in love with property acquisition. On average, it takes professional advocates 90 days to successfully purchase property for a client, working to their brief, inspecting properties that hit the market and match this brief daily, and negotiating a successful outcome within their budget. If purchasing property was easy, we'd be out of a job.
It is incumbent on all buyers to educate themselves about the property market in which they intend to purchase, inspecting properties, attending auctions and following sales results to get a handle on value. Regardless of quoting practices used by agencies, this thorough research is non-negotiable. It's a process that must include comparing properties based on their attributes: their size and location. By doing your due diligence, the fear of overpaying or underquoting as a sales technique is made null and void. Once educated, you can happily go to an auction or private negotiation room with the knowledge of a property's true value. You then won't feel disappointed if a property sells for above the maximum amount you were willing to pay for it.
The best outcome of the proposed changes to price quoting? That buyers will acknowledge their responsibility to educate themselves. I hope this will mean no more disappointment and anger at auctions, and that buyers will inspect and purchase homes that genuinely match their budgets and briefs. I don't truly think we'll see any major difference to how things work on auction day. In essence, if you undertake appropriate research into values, you should feel confident purchasing property. If competition means that a property achieves new records under auction, then the auction method of selling has worked – the agent cannot be penalised for market forces. Education is empowerment: the time for buyers to learn has begun.
About the Blogger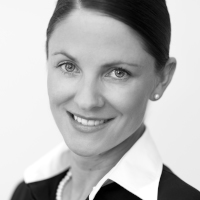 Lauren is a licensed real estate agent and member of the REIV. An expert in her field, Lauren has over 18 years industry experience spanning across property management, buyers advocacy for homebuyers and luxury homebuyers, property investment and residential sales.

Lauren's background in residential sales, buyer advocacy, and property management with leading real estate agencies has provided her with insight into purchasing, selling and leasing-out homes within Melbourne.
Top Suburbs
Highest annual price growth - click a suburb below to view full profile data:
latest news