Renting where you want to live while investing where you can afford might actually help you to get ahead in the long run.
Blogger: Cam McLellan, CEO, OpenCorp
Today's post is for all those who have decided to forego buying their own home for now and continue renting while building a strong portfolio.
As I have discussed before, there are benefits to renting and investing. You can rent where you want to live and accumulate a portfolio of investment properties rather than owner-occupying your home. In the old days they used to say that of the income you earned, the tax man would take a third, a third would be used for living expenses and the remaining third would go to your mortgage or rent. For example, if your home was worth $600,000 and your interest rate was 6 per cent, principal and interest would cost you $45,000 a year as an owner-occupier. Under today's conditions, if you bought an investment property instead it would probably pay for itself or, as a worst-case scenario, it might cost you $100 a week after rent and tax; that's about $5000 for the year.
In terms of what you should be spending on rent, let's say for comparison's sake that you were renting a property worth $600,000. As a worst-case scenario, you would be spending about $500 a week or $26,000 a year. So you would be spending a total of $31,000 for rent and to hold your investment property, rather than $45,000 to live in your own home. It comes down to an assessment of cash flow. If you were to rent a really nice property for $500 a week, you would have an extra $14,000 in your pocket.
While you probably want to spend some of these savings on your lifestyle and pat yourself on the back for making a great financial decision, you should put most of the money towards reinvesting. If you spend $4000 on a holiday and nice pair of shoes or set of golf clubs, and put $10,000 back into holding another two properties, obviously the compound growth will be phenomenal.
So you really can rent a property of the same quality or better than the one you might buy as an owner-occupier and still have a bucket-load of cash to fund your lifestyle and investments. It just comes down to what you want. Even if you bumped your rent up to $600 a week or $30,000 a year, you would still be $10,000 better off.
In summary, rent somewhere that you love and put your money back into investing until you have amassed a strong portfolio that can help you pay for your own home. Good luck.
Contact this Blogger Immediately
About the Blogger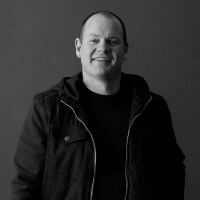 Director of OpenCorp, Cam McLellan is committed to sharing his passion and property investment knowledge with everyday Australians.
After thriving in the telecommunications, technology and recruitment sectors and making six BRW Lists in 8 years, alongside accomplished OpenCorp. entrepreneurs Matthew Lewison and Allister Lewison, founded OpenCorp. eight years ago.
Cam started investing in real estate at a young age and quickly mastered the art of building sustainable wealth. He has used the same wealth building strategy to develop a multi-million dollar business, sharing his knowledge and skill with ordinary Australians. Cam has personally bought, sold and developed numerous properties and has an extensive residential and commercial investment portfolio.
Top Suburbs
Highest annual price growth - click a suburb below to view full profile data: