If you want to create a profitable portfolio of properties that allows you to retire on your own terms, then it's important to match your property decisions to your life stage.
Blogger: Philippe Brach, CEO, Multifocus Properties and Finance
Many investors fail to understand that just like the real estate market, people go through different stages or cycles. We start out young and inexperienced, and as we get older our confidence and competence grows. Then we reach a point when we wish to enjoy the fruits of our labour without being burdened by 'working' well into retirement age.
For some, old age will unfortunately involve clocking in at their day jobs for many years after their 65th birthdays.
But if you want to create a profitable portfolio of properties that allows you to retire on your own terms, then it's important to match your property decisions to your life stage – a crucial step that many everyday investors don't take.
Instead, most people get their foot on the property ladder because it 'seems like the right thing to do'. This style of investing is more like speculating and there's no strategy involved. At the end of the day, yes, property can help you build your wealth and future security… but only if you invest wisely.
So in the spirit of helping you build your knowledge and invest wisely, here are three investment tips to help you on your way:
1. Invest according to your life stage
One of the most important concepts to understand about property investing is that it takes place in stages.
When you're younger, you're in the acquisition stage: this is when you should focus on growing your portfolio as aggressively as possible.
As you get older, you'll cool down on adding new properties to the mix and instead actively pay down your assets for a period of time while they grow in value.
And as you reach your own retirement age – which may not be 65-70, in line with the government's guidelines, but could be whatever age you desire – you start crystallising your wealth by selling some assets, so as to own a mortgage-free portfolio.
Buying (or not buying) property according to your life stage is essential to your long-term success.
2. Be clear about your goals
It's shocking how many Australians happily hand over hundreds of thousands of dollars to purchase property assets without giving much thought to what they want to achieve as investors.
They don't consider the strategies they should use or their ultimate property goals and, as a result, they often don't hold the property long enough to enjoy any real profits from it.
You need to invest with purpose, every step of the way. Are you aiming to achieve a strong cash flow to help pay off your personal (non-deductible) home mortgage? Do you want to buy a 'renovator's delight' to spruce up and make a profit on? Or is your goal to buy and hold for 20 years?
Knowing your goals at the beginning is vital as it's the only way to ensure you buy a property that helps you move towards a prosperous future.
3. Buy for your target market
When you're buying a property, do you assess its credentials based on the type of home you want to live in, or the type of home the suburb's demographic desires?
I can remember looking at an apartment many years ago and being instantly turned off as it had no internal laundry. The tenant would have to share a communal laundry with 11 other apartment residents, which I felt was too much to ask.
It wasn't until I did further research into this suburb that I discovered communal laundries were par for the course. An internal laundry could actually add as much as $50 a week to the rental income, so it also meant I had the option to add value to the investment if I installed a washing machine discreetly within the apartment.
This experience taught me a valuable lesson: that as a landlord, I have to review the property according to its audience, not according to my own needs.
The above three tips represent lessons that all investors can learn from, as they can save you from making costly and time-consuming mistakes in your investment portfolio.
About the Blogger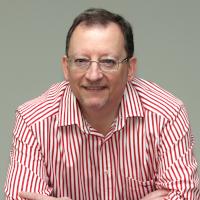 Multifocus Properties & Finance was established in 2005 with the aim of mentoring investors to create wealth and invest in their future by building an investment property portfolio.
The company is led by Philippe Brach who has over 25 years experience in the international corporate world specializing in finance, accounting and investment. He is a fully qualified and extremely experienced real estate agent, concentrating his attention solely on investment opportunities around Australia. In addition he is a highly regarded mortgage broker, being accredited with around 35 different lenders.
Top Suburbs
Highest annual price growth - click a suburb below to view full profile data:
latest news