Blogger: Shane Kempton, CEO, Professionals Real Estate Group
When looking at purchasing a house and land package, the location of the estate will determine its long-term capital growth. For example, new housing estates located close to the coast will prove more popular with future buyers because of the growing importance of lifestyle living.


New estates that have a limited building time-frame will be established more quickly, and this will improve the resale value of the properties.


Check the size of the lot in square metres. This will give you a point of comparison with the prices of nearby blocks. You should also pick a block with a distinguishing feature, such as a park view. This will appeal to future buyers.


Be careful not to buy a house and land package on a busy road, because these homes are more difficult to sell. In a new estate, a road may appear quiet because not many houses have been built. However, this may change when all of the houses in the estate have been built. It is therefore wise to carefully look at the master plan of the estate to check the future flow of traffic.


The shape of the block is also very important. A narrow block will limit the type of house you can build. Blocks with a steep gradient that have not been retained will incur high building costs. 


If you want to build an environmentally friendly home, then the amount of sunlight the block will receive is very important. Even the most poorly oriented block can look sunny and elevated when it is vacant. It is therefore important to get an expert opinion on how your block's exposure to sun, wind and rain will affect the home you hope to build. 


Property investors should consider buying a house and land package in a new development surrounded by other established estates. By choosing such a location, they have a much clearer understanding of property values in the local area and they can also benefit from the land-scarcity factor once the new estate is completed.


The quality of land development is very significant in determining future capital growth rates, because of the growing importance of 'branding' in real estate sales. Established home buyers want impressive entry statements and developments with lifestyle facilities such as parks and cycle paths. 


A good tip is to check the master plan for the new housing development, which will give you an overview of the facilities planned for the estate. You should also check how much the developer plans to spend on landscaping and how much of the estate will be dedicated to open-space areas.
About the Blogger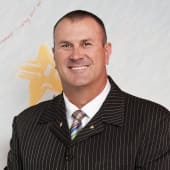 Shane Kempton is the inaugural Group CEO of Professionals Real Estate Group which has nearly 300 offices located throughout Australia and New Zealand.
Professionals have been operating in Australia for four decades and provide a wide range of real estate services to consumers.
Top Suburbs
Highest annual price growth - click a suburb below to view full profile data:
latest news