Promoted by Wise Real Estate Advice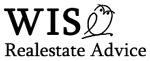 Property prices across Australia continue to climb, but at what expense for the next generation of homeowners?
The great Australian dream of owning your own home has been embedded in our society and in our minds for so long that considering any option appears foolish. However, with median housing prices in many areas climbing upwards of ten times the average salary, the climate of the Australian property market has changed.
Unlike any time in our history, balancing living costs and saving for a house deposit is unachievable for many. University graduates have the added pressure of servicing HECS debts, and newly qualified tradesmen are quickly discovering the impact of an unstable job market.
Recently, many have celebrated the rapidly rising prices within the property market. Current homeowners are revelling in the growing equity in their home and the future flexibility it presents. However, when questioned about the benefits of increasing house prices, only 13 per cent of the public thought that the escalation was a benefit for Australia.
Whether it is out of necessity or choice, renting is becoming an increasingly common form of long-term accommodation. In an immediate sense, renting provides many advantages: an upfront bond payment is significantly less than a housing deposit, as well as flexibility to move locations without the added pressure of selling a home and paying stamp duty numerous times.
One of the strongest arguments against property ownership is the impact on the workforce. Once committed to a property, many owners feel compelled to stay in the same place instead of moving frequently even if presented with better employment options. The impact of exorbitant stamp duty costs, real estate fees and moving expenses appears less attractive than the potential for a better work environment or larger salary.
Renting negates these problems. The limitations on nailing a picture to the wall seems minor in comparison to being able to relocate with minimal stress to ensure career goals are met. But, the present and future uncertainty offered to tenants still leave homeownership as a desirable objective for most.
Long-term tenants face the pressure of continued rent throughout their working careers and into retirement. The increasing strength of the Australian property market requires a new generation of savers and investors. Preparation is key to ensuring future financial freedom isn't determined by whether they step onto the property ladder or not. Own without owing is becoming an increasingly popular tactic for those hoping to enter the market.
About the Blogger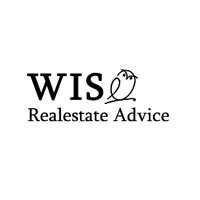 Buying a property in Melbourne can be a difficult process that many of us only undertake a few times in our lives. A Buyers Advocate or Buyers agent can assist for a variety of reasons including:
undesirable experiences with Real Estate Agents.
frustration with the time and effort involved in property transactions.
Confusion about how, when and where to buy a house.
Questions such as "is it structurally sound?", "am I paying too much?" or "do I pay what the agent is asking?" are never far from the buyer's mind and can all be answered with the assistance of our Buyer's Advocates / Buyers agents.
A Buyer's Advocate  can manage the entire buying process for you or simply manage the stages you would prefer to avoid.
Getting your weekends back by applying our wise experience in finding your perfect home in Melbourne. We can help you purchase a home with confidence as we guide you through each step from selecting the home, market appraisal, negotiate or bid at auctions. 
This article was written in collaboration with Mark Ribarsky, Senior Buyers Advocate and owner of Wise Real Estate Advice. To find out how you could benefit from an experienced buyer's agent, visit the Wise Real Estate Advice website.
Top Suburbs
Highest annual price growth - click a suburb below to view full profile data: