Over the coming year, there will still be opportunities for astute property buyers to achieve significant wealth creation in one property market.
Blogger: Paul Bennion, managing director, DEPPRO
The latest figures produced by the Real Estate Institute of Western Australia indicate that property prices in Perth are nearly at rock bottom, with the median price of a house in the city having fallen by 1.4 per cent during the June 2016 quarter. 
Even in a weak property market, however, there will be a number of suburbs that will continue to achieve higher than average levels of capital growth.
For example, during the June quarter, Perth suburbs such as Kallaroo achieved a median house price growth of 9.5 per cent and 17.4 per cent over the past year, which compares very favourably with boom areas in Sydney and Melbourne.
The main challenge for property buyers wanting to achieve high levels of capital growth is to find suburbs that are about to boom.

With experience this can be done, and your search should start by identifying the truly undervalued properties. An undervalued house is not the one across the road that will cost $50,000 less than your place because it needs rewiring and a new roof.

The litmus test is sustainability – almost any property, anywhere will increase in value in a rising market, as has been the case for most properties in Perth over the past decade. However, only a small handful of locations will actually hold their value beyond the initial growth and heightened demand.

This capital growth should be the primary goal – the potential to grow in value in the short to medium term (and for property, that's three to seven years) and outstrip the wider market's growth pattern.

The financial benefits of this strategy are highlighted by the fact that if you bought a property for $500,000 and it achieved annual capital growth of 2 per cent above the market average, this could equate to more than $70,000 in additional equity over a seven-year period.

Astute investors begin to reap the rewards when they can distinguish between a 'one-hit wonder' and a true 'sleeping beauty'. Certain factors have to be changing within the identified area, surrounding suburbs and wider marketplace.

One of the best ways to identify undervalued pockets is to watch which areas investors and first and second home buyers begin moving into once prices in the immediately adjoining prime areas go beyond their reach.

Another good tip is to find suburbs that have underperformed compared to their long-term average price growth rate. For example, last year the median price of a home in the prime riverside Perth suburb of Bateman fell by 5.4 per cent, which was below its long-term average growth rate of more than 6 per cent. It is important to remember that house prices do not move in a uniform rate across the Perth metropolitan area.

Finally, home buyers should look for new infrastructure projects that might boost long-term property values in a suburb. For example, major new private and public sector investment in the Scarborough ocean front area will help boost the values of properties within walking distance of the beach. Other areas in Perth that should benefit from major new infrastructure include Burswood, which is close to the new stadium under construction, and Northbridge, where hundreds of millions of dollars is being invested in sinking the nearby railway line and redeveloping the land above it.
About the Blogger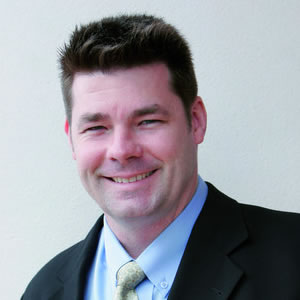 Paul Bennion is the managing director of DEPPRO tax depreciation specialists.
DEPPRO Pty Ltd is Australia's leading property depreciation company, specialising solely in the preparation of tax depreciation reports for residential, commercial, industrial and leisure investment properties.
Top Suburbs
Highest annual price growth - click a suburb below to view full profile data:
latest news