Like all forms of investing, property investing is fraught with uncertainty — but what can you do to be one of the most successful investors in Australia?
Blogger: Michael Fuller, founder, hotspotcentral.com.au 
… Have I bought in the best location? … Have I bought the right property? … Do I have the correct investment strategy? … Can I trust the property professionals advising me? … Should I act now or wait for the market to turn? ... Will the market turn? … Should I invest in shares instead or just sit on my savings? … Should I continue to hold or sell?
Picking the right location, the best investment property, and growing a successful property portfolio is tricky for even the seasoned investor. It's no wonder less than one per cent of investors go on to purchase the six-plus properties the ATO says we need to retire financially well off. In fact, 7 out of every 10 investors only own one investment property … most of us reach our borrowing capacity quickly.
Property investing needn't be daunting and subjective. In this two-part blog, I'll show you how successful investors confidently take the guesswork out of their investment decisions.
In this first blog, you'll discover how, like with most achievements in life, results are linked to action. Ask yourself, are you an 'active' or 'passive' investor? Is your strategy about 'TIMING the market' or 'time IN the market'? You may think you are risk-averse — but if you employ a 'buy and hold' strategy in the wrong market, you may be putting it ALL at risk. Read on and I will explain. 
The property investment game favours the smart and 'active' investor — one who makes decisions based on fact (not emotion); continually monitors the property market (especially the areas they invest in); can accurately assess investment opportunity and recycling costs; and closely monitors multiple sources of property data so they can respond with greater accuracy by selling under-performing investments and recycling their equity into better opportunities.
The 'passive' investor thinks property investing is all about time IN the market and so buys and holds, watching the world go by, making steady — but let's face it — forgetful returns and often missing out on the best growth opportunities.
Now don't confuse my use of the word 'passive' with those clever 'Armchair' (passive) investors who leverage other people's time, experience or expertise to get ahead. They're in a league of their own and understand the game better than most.
I'm referring to passive investors, those who pat themselves on the back for having just purchased an investment property (regardless of how they made the decision) … and then return to focus on the hustle and bustle of their everyday lives, forgetting (or consciously deciding not) to manage their investment closely.
The old mantra of 'set and forget' might have applied in days gone by when property market data was not freely available. The internet has changed this, and investors who understand statistical and fundamental research, where to get the property market stats, how to interpret them and what factors affect their strategies are playing a far more active game. The process for these active investors has only just begun at the point of purchase.
Forget about 'buy and hold' if you want to build relevant wealth
Sure, like the Lotto, you "have to be in it to win it". The longer you have your money in the property market, the more wealth you will create due to compound growth. But sitting back waiting to benefit from slow and steady market-forced growth in the same suburb won't see you sitting in the Bahamas in your retirement!
Growth in individual property markets usually happens in short spurts surrounded by rather long periods of little to no growth. There are 30,000 markets in Australia (that's unit and house markets in 15,000 suburbs), and these markets don't perform in the same way at the same time. Flat or even declining periods in a market represent missed opportunity — the bugbear of the serious active investor.
The passive 'Buy and Hold' strategy comes with significant risks if you don't keep your eye on your market and you find yourself in the position where you NEED to sell to release funds.
Life is too short to be passive, especially if you aren't making the most of your equity — be it cash, access to a line-of-credit or money in your SMSF.
'Active' investors succeed because they continuously assess and 'time the market', pouncing on opportunity …
You can make the most of the short spurts in capital growth in different markets if you know how to time the market ... that is, when to buy and sell … and have the courage to release your lazy equity and act on new growth opportunities.
In my next blog, I'll share with you four lessons that every smart 'active' investor has mastered: how to invest in only the best growth locations; how to understand and calculate 'opportunity cost'; how to correctly estimate 'recycling costs'; and knowing when to sell.
Until Part 2, I'll leave you with this thought: Assessing what the market is going to do is part art, part science. Not everyone is a market expert with stacks of time, know-how and experience to pick winning locations. Not even the property experts working full-time in the industry get it completely right (and I'll show you the proof in Part 2). By nature, we are all affected by emotion, hype and opinion and this is often our downfall when it comes to deciding where to invest and when to sell. The investors who stick with the hard, cold facts have an advantage … and there are now clever statistical research tools out there to help and proven methods to make real profits from property investing.
About the Blogger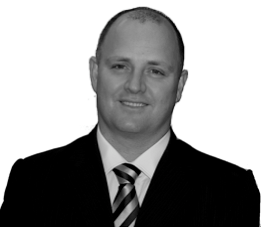 Michael Fuller founded Hotspotcentral.com.au, creators of Boomapp.com.au, a free property research web app used by over 13,970+ property investors and industry professionals to confidently decide where and when to invest. Boomtown uses powerful algorithms and 'machine learning' to rate and rank over 15,000 suburbs based on how they compare against 8 respected property statistics pulled from numerous online sources including the property portals. 
Hotspotcentral.com.au is the only property crowdfunding service in Australia using sophisticated algorithms to identify high-performing investments for their subscribers who wish to not only acquire brand new properties at 15-25% discount using 'passive co-development' but also targeted cash-only returns of 20% plus per annum.
In his formative career, Michael has held senior roles in international finance, banking and data companies in Cape Town, London, Brussels and Sydney prior to founding Hotspotcentral in 2009. He now lives on 5 acres in the Gold Coast Hinterland with his wife and two daughters.
Top Suburbs
Highest annual price growth - click a suburb below to view full profile data: