Building a new home is likely to be one of the single biggest projects you'll ever undertake in your lifetime, so it makes sense to approach this major undertaking with meticulous planning and preparation.
And whilst that does takes a bit of time and effort, there's no doubt that you will reap the rewards of making the investment upfront in order to get your desired end result.
A significant part of the planning process is choosing a homebuilder — and because they're the ones who will have the biggest impact on your final outcome and the ones with whom you'll be spending significant amounts of time (and money), your decision-making process needs to be carefully considered.
To help with that decision-making process, here's the ultimate turnkey checklist for choosing a home builder.
Crunch the numbers. Make sure you know exactly what you're paying for — and whether there are any exclusions or extras (like surveying fees, soil tests or penalties for making changes).
Check out the homebuilder's reputation. Google them and read the reviews — and remember, there's no harm in double-checking their builder's licence with the requisite government department.
Ask for references from previous customers. Then contact those references (at least two, if not more) so that you can get first-hand feedback on their experience with the homebuilders, especially in terms of whether they built on time and on budget and whether the relationship was a good one. A proven track record of success is essential.
Ask the homebuilder if you can visit previous homes they have built in order to check the quality of their construction and the finishes.
Check their qualifications and memberships. Are they trade certified and affiliated to the Master Builders' Association, HIA or any other professional industry body?
How do they rate in terms of efficiency, response times, organisation and other customer service indicators? You may only have had an initial meeting with them, but first impressions count for a lot.
What are the lines of communication with the homebuilders going to be? Will you be dealing with a supervisor, the builder on-site, an office-bound customer service representative etc — and are you comfortable with the reporting process, the frequency of site meetings and so on?
Ask about their sub-contractors. Long-term relationships with tradespeople speak volumes about the quality of the homebuilder.
The contract is king. Make sure that their contracts are clear and unambiguous and make sure you're happy with the fine print.
Discuss your options with regards to variations and ensure you're aware of any penalties you may incur if you make changes.
Ask about insurance, guarantees, indemnities and warranties. Will you get comprehensive maintenance and structural warranties when the house is handed over? And what rights do you have if you're not happy with something?
Ask about their handover procedure and make sure you'll get a complete welcome pack of warranty documents for any systems, products and appliances at the house, guides to home maintenance, follow-up processes if defects are identified and so on. Ask how often the home builders will inspect the property once it's completed.
Ask about their invoicing structure, progress payments etc.
Will they commit to a construction timetable?
If you're looking for homebuilders who will turn your property dreams into reality, we recommend you put this checklist to the test.
About the Blogger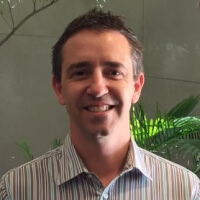 Cameron Bell is the Sales and Marketing Manager for Complete Homes. Complete Homes are new home builders in Perth, specialising in house and land packages throughout the Perth metropolitan area.
Cameron has over twenty years' experience in the building industry, including working for two storey, multi-unit development builders and for land estates.
Cameron also has his real estate agents' licence and has run his own real estate company, allowing him unique insights into the property market in WA.
Top Suburbs
Highest annual price growth - click a suburb below to view full profile data:
latest news