We're all familiar with the benefits that investors can reap from diversifying their property portfolio, but an often-overlooked option is industrial property.
With lots of new construction happening in this sector, it could present great opportunities for new investors.
Investors can enjoy a higher rental yield or reduced risk exposure, but with greater value comes greater responsibility. There are some inherently higher risks associated with industrial real estate, but this shouldn't deter investors, particularly those looking to earn a passive living income for retirement. An investment in industrial real estate is a much more complicated exercise when it's compared with commercial or residential, so it's worth considering this market and its unique nature.
How will the building be used?
Industrial tenancy requirements can rapidly change and industrial buildings are usually built for a specific purpose. If we look to the Melbourne market, Port Melbourne as a case-in-point, the 1950's sawtooth-roof buildings have only limited application for today's industry and they're either being torn down or converted into residential buildings. With multiple support posts, these buildings just can't support most manufacturing tenants that require large open spaces. The building must meet a tenant's needs.
Should I go big or something smaller?
Often smaller industrial spaces have alternative uses such as an office warehouse or even a glorified man-cave. Specialised machinery in much larger factory spaces can have the benefit of a long-term occupancy because the relocation costs can be exorbitant. Alternatively, if the property is too specialised, there is the risk of less flexibility for multiple uses in the future.
What is site access like?
Truck access is critical for industrial buildings because they require turning circles and appropriate container height access, so this should be a strong consideration. A steady stream of new industrial estate construction — located along highways and major roads — presents some noteworthy opportunities for investors. Something as simple as site access can make or break a proposed tenancy.
It's also useful to consider the water, gas and electrical services your tenant may require. Sometimes machinery needs specific mains water access or higher voltage and you need to know if your site can accommodate this. Most industrial leases place the onus for services improvements cost on to the tenant.
What tenure should I expect on the lease?
Longer lease tenants are excellent provided that the tenant is a blue-chip national or international group. Even as industry and markets grow, it is difficult for business with long leases to simply forgo their financial obligations under their lease. Tenants will usually seek expansion at their existing property or look for one nearby if their needs change.
What kind of cash flow can I expect?
Industrial investments have traditionally provided excellent positive cash flow returns and this continues into the present day. Generally, rental income sits at around 6.5 per cent to 8 per cent, which is well above the interest rates supplied by the big banks. The loan-to-valuation ratio (LVR) can sit at around 60 to 70 per cent, which is a metric used to assess the risk an investment carries.
When in doubt, always ask questions and make an effort to understand the finer points. When you give ample thought to your prospective tenant and think about their logistical considerations, you can make a decision about your investment with a solid idea of how their business will operate and ultimately, how they make rental payments and fulfil any other leasing requirements.
About the Blogger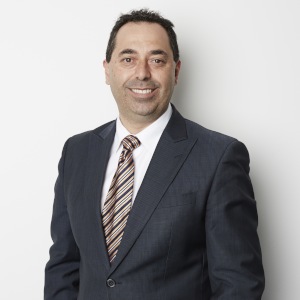 Fred is the director of Beller Commercial. After more than 20 years selling property for the likes of Telstra, Victorian Government, RACV, ICON Constructions, Salta Properties and Walker Corporation Fred's success is related to the value he puts on the long-term relationships he maintains with his clients. Fred offers his advice based on his intellectual knowledge and his experience as a valuer to ensure his clients achieve their investment goals and long-term prosperity. A country boy at heart, Fred grew up in Cobram on the Murray River, and every year he presents a student at Cobram High School and RMIT with an Encouragement Award. Married with a young family, Fred spends his spare time speculating on investments, spectating at sports and spoiling his family.
Top Suburbs
Highest annual price growth - click a suburb below to view full profile data:
latest news