It wasn't always a dream of mine to be renting.
In fact, like many of us who were brought up in Australia or other developed nations, we were brought up with the notion that owning your own home was the sensible thing to do – no ifs or buts about it. We see it time and time again portrayed in the media of 'the great Australian dream' and the stigma that comes with renting – 'renting is for the poor', 'rent money is dead money' and on and on, and these sayings become a fact of life.

It was not that long ago that I too had this belief instilled in me. I only have to look as far as my parents to see that this is what they continue to be working all their lives for – to buy a 'dream home' to live in, only to sell it to buy a bigger 'dream home' to live in, and now left with a bigger mortgage to pay off. I never questioned this ideology because this is what the majority of normal everyday Australians were doing everywhere I looked, so it must've been the right thing to do.

It was late 2013 (roughly one year into the current Sydney boom) and I was getting serious about buying a home. I had a little nest egg of savings, I was researching as much as I could, and scrolling through real estate sites on a daily basis. It didn't take me long however to immediately identify that I was priced out of the Sydney market. Marrickville – where I currently rent had a median price of $850,000 – I had a budget of less than half that amount. Needless to say I was priced out of the market and forced to look elsewhere.

But I didn't want to move any further away from my work, my social circle, and have to dramatically change my lifestyle. Hence, it didn't take me long to figure out that an investment property was the way to go. And the more and more I started to research about property investing and the financial benefits that come with it, the easier it was to let go of my mindset of owning a home and rather go 'all in' with property investing. Having bought my first investment property in October 2014 and fast forward to today, I now have six investment properties and counting, and I continue to rentvest a new furnished apartment in Marrickville.

Why I rentvest

• It gives me the flexibility of living where I want and the ability to move at any given time for eg relocating overseas or interstate for work.
• My expenses related to property investments are tax deductible – interest repayments, maintenance, insurance, and other ongoing fees, including the depreciation benefits.
• I'm able to create multiple income streams from my investments which I then go on to invest in more properties.
• It enabled me to get into the property market sooner rather than later.
• If I was to have an PPOR home loan, this would negatively impact my serviceability from lenders.
• I will have my tenants eventually pay down the debt on my investment properties over time.
About the Blogger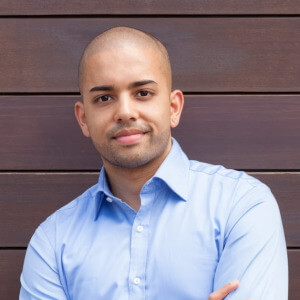 Taku Ekanayake is a Sydney-based millennial rentvestor who has built a property portfolio by adopting a 'buy (reno) and hold strategy'. Taku has a degree in Business Management, and currently works full-time as a sales professional at a technology research consultancy & a part-time Uber driver on the weekends. Taku is always looking to expand his network with like-mined individuals – you can connect with him on LinkedIn, Facebook, Instagram, and Twitter @TakuEkanayake.
Top Suburbs
Highest annual price growth - click a suburb below to view full profile data:
latest news