The traditional Aussie dream of a house in suburbia — complete with a white picket fence and a large yard for the kids — is being replaced with the glitz and glamour of inner-city apartment living.
The growing number of large, family-friendly apartments in Queensland has prompted many people to ditch the 'backyard for a balcony', and it's an investment strategy that's paying off for many.

In the past, many have associated apartments with 'downsizing' or a second-best choice for those who couldn't afford a house. However, that's simply not the case anymore, particularly with the types of strata developments we're now seeing.

In a nutshell, the size, affordability, amenities, and location of many strata developments are becoming more attractive selling points than those of a house in outer-suburbia.

Here are five reasons you should consider ditching the backyard for a balcony:

1. As the population and demand for property in inner-city suburbs increases, so do prices; making apartments an attractive investment option for many Australian families.

2. Unlike in the past, long-term capital gains on strata properties have been increasing at the same rate as houses.

3. The lifestyle that comes with high-rise living is far better than it has ever been before. Many apartments have five-star amenities, plenty of living space, a great cafe culture and are close to restaurants, shops, and entertainment.

4. The convenience of inner-city locations shouldn't be underestimated – apartment locations allow residents to live closer to work, school and leisure attractions and reduce their spending on parking and cars.

5. The responsibilities that come with owning a traditional house, such as garden maintenance and general up-keep, can be time-consuming and pricey in comparison.

With improving investment potential, upscale amenities and convenient locations, it's not hard to see why high-rise living is becoming an increasingly attractive alternative to the traditional suburban house.

A house in the suburbs simply can't compete with these lifestyle perks, nor with the shared amenities that are a key drawcard of apartment living, like pools, gyms, and rooftop areas for socialising.

Contemplating the move from a traditional house to strata living? Here are some tips to make the most of your investment:

• Shop around. Buy an apartment that will best suit your family's lifestyle and needs. Don't assume you have to settle for 'smaller' or 'less' just because of the property type. Also, be wary of areas where apartments are in oversupply as this will affect your investment.

• Get to know your neighbours. Living in close proximity gives you the opportunity to build a real sense of community, so take advantage of this. Many apartment buildings host meet-and-greet BBQs and similar events, so get in touch with the body corporate and enquire about these.

• Familiarise yourself with the body corporate. Make sure you have the contact details of your body corporate and consider joining the committee. This allows you to have a say in the actions of the body corporate and how the budget is spent.

• Don't be afraid to use community spaces. Rooftops and pool areas are great spaces to host social events, so invite friends and family over to make use of these amenities – they are one of the most popular benefits of strata living.
About the Blogger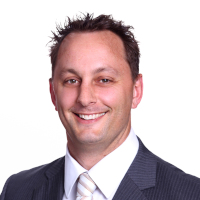 Andrew has been involved in the property management industry since 1999 and has worked for Queensland's most respected body corporate and strata management firm, Archers Body Corporate Management since 2002. He is an expert on all operational matters concerning body corporate and strata title communities.
Andrew is a regular media commentator on topics of interest to residents, investors, owners and managers of body corporate properties. He holds a Certificate IV in Body Corporate Management, is a Member of Strata Community Australia (SCA), the Urban Development Institute of Australia (UDIA) and the Australian Resident Accommodation Managers Association
Top Suburbs
Highest annual price growth - click a suburb below to view full profile data:
latest news