With parts of Sydney and Melbourne going past frenzy mode, APRA and ASIC implementing further limits on lenders and affordability at tipping point for first timers, there are still alternative markets out there that represent strong capital growth and rental yield prospects for a fraction of the price.
Australia has a diverse property market which runs at different speeds. For example, we are continuing to see Darwin and PerthPerth, TAS Perth, WA show negative growth, Brisbane and Adelaide showing signs of sustainable growth, and Hobart and Canberra seeing double digit capital growth over the past 12 months according to CoreLogic's April 2017 results.
In addition, not all supply in a single market perform equally either, and this can't be truer for the Melbourne market where we are seeing the 'housing market' show significant growth at over 17 per cent and the oversupplied 'unit market' see around 5 per cent growth over the past 12 months.
Bearing the above points in mind I wanted to share with you some alternative markets that have caught my eye in the $300,000 bracket. Of course, depending on what you are looking to achieve with your next property purchase, it may differ from what I see as good value.
In no order of preference, they are:
Kallangur, Petrie, Deception Bay, Kippa-Ring – Northern Brisbane, Queensland (free-standing houses only)
Houses under $300,000 are becoming harder to find, however I have seen a number of properties under contract below $300,000 recently yielding above 6 per cent.
The Moreton Bay Regional Council has been pro-active in the gentrification of the area which recently saw the completion of the Moreton Bay Rail Link (access to CBD), the development for the new University campus at Petrie.
In addition, plans for the Northeast Business Park in BurpengaryBurpengary, QLD Burpengary, QLD have projected to provide 25,000 jobs and the large corporates including Costco, Bunnings and IKEA all setting up shop and the Westfield extension in North Lakes.
Newcomb, Thomson, Corio, Norlane – Geelong region, Victoria (free-standing houses only)
It's no secret Geelong has experienced significant growth over the past two years. However it's the neighbouring suburbs of Newcomb, Thomson, Corio and Norlane which have caught my attention.
For almost half the price of inner Geelong, there are still houses available for under $300,000 returning around 5 per cent rental yield which is not too shabby for Victoria.
Geelong is a diverse regional hub in itself, coupled with easy access up the Princess Freeway to the Melbourne CBD in less than an hour, and the second largest airport in Victoria, Avalon Airport only 10 minutes away. Definitely well worth a look into.
Christies Beach, Christie Downs, Noarlunga Downs, Morphett Vale – Outer Southern Adelaide, South Australia (free-standing houses only)
The middle to outer regions of Adelaide certainly represents good value if you have a limited budget. Although it's been well documented of the slow population growth and low jobs growth, Adelaide continues to show consistent sustainable growth year after year, not to mention strong cash flow opportunities of above 7-8 per cent rental yield in some cases.
Another positive to bear in mind is Onkaparinga Council which covers the above areas are embracing development, and for blocks over 600 square metres you may be able to subdivide (depending on Council's approval) adding another opportunity to add value.
Gentrification of the area is well underway with older commercial and residential stock being made way for newer builds, and the TAFE, Colonnades Shopping Centre and Noarlunga Hospital nearby, and easy access to the Adelaide city centre via train.
About the Blogger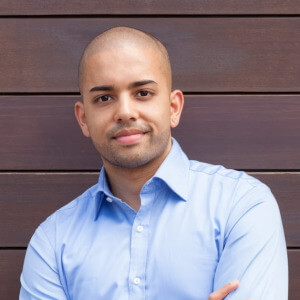 Taku Ekanayake is a Sydney-based millennial rentvestor who has built a property portfolio by adopting a 'buy (reno) and hold strategy'. Taku has a degree in Business Management, and currently works full-time as a sales professional at a technology research consultancy & a part-time Uber driver on the weekends. Taku is always looking to expand his network with like-mined individuals – you can connect with him on LinkedIn, Facebook, Instagram, and Twitter @TakuEkanayake.
Top Suburbs
Highest annual price growth - click a suburb below to view full profile data: