Owning your own home is the great Australian dream, but just over half of the country is now able to achieve it and the barriers are getting steeper every year.
Residential real estate is the country's largest asset class at $7 trillion – far outstripping superannuation at $2.2 trillion and listed stocks at $1.8 trillion – but by every measure, housing affordability has worsened over the past 15 years.
New research from CoreLogic shows 53 per cent of Australians aged 18 to 64 own their own home with 35 per cent of that number having a mortgage on a property and 19 per cent fully owning their home mortgage-free. While more than a third of Australians have never owned property, this number is significantly higher for young people aged 18 to 34 at 60 per cent.

The cost of buying a house in 2017 takes 7.2 times the annual income of a typical household – up from 4.2 times income 15 years ago. It now takes 1.5 years of household income to save for a 20 per cent deposit on a home and servicing a typical loan of 80 per cent of the value of a house now requires 38.8 per cent of household income, compared with 25.2 in 2001.

CoreLogic's Perceptions of Housing Affordability Report, based on Galaxy Research, identifies how buying a home is becoming the privilege of high income earners who are being expected to assign ever increasing proportions of income towards servicing a mortgage.
It reveals how older Australians are deeply fearful of the costs of moving or downgrading, which in turn is affecting supply and contributing to raising housing costs even further, especially in inner cities.

The report reveals 62 per cent of Australians believe housing affordability is worse now than it has been a year ago, and 58 per cent believe next year will be even worse with nearly nine out of 10 non-property owners concerned about their ability to afford a home.

The greatest impediments to housing affordability are perceived as having the deposit, stamp duty and the impact of foreign buyers. And nationally, to make housing more affordable, Australians would like the government to reduce or remove stamp duty (73 per cent), grant concessions to first home buyers (71 per cent) and create more jobs in areas with lower prices (65 per cent).
Being close to work and the city is important to most Australians who are more likely to consider buying a property that does not meet all of their criteria (42 per cent) than move interstate (14 per cent) or even choose a less desirable suburb (21 per cent).
About the Blogger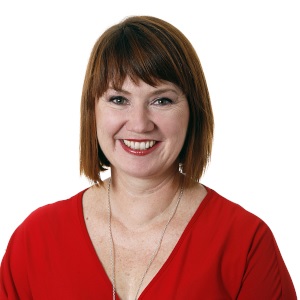 Kylie Davis is the head of marketing for property services at CoreLogic.
More from this writer
Top Suburbs
Highest annual price growth - click a suburb below to view full profile data:
latest news