Melbourne's inner north has undergone a huge transformation from blue-collar heartland to a bustling affluent hub with hatted restaurants and a thriving art scene. Collingwood in particular offers a great deal, writes Ben Khong.
Even having experienced outstanding capital growth since the 1960s, the good news for the modern investor is that there are still options to break into the inner north market and gain the benefits of long-term returns.
Just as refined and connected as its neighbours Fitzroy and Carlton, Collingwood has numerous opportunities for investors without the hefty price tag. Here is why it's worth exploring when building your property portfolio:
1. Collingwood is the next inner north suburb to blow up
Despite established growth in the inner north over the past decade, property prices continue to grow in the residential housing and apartment market. Since 2008, median house prices in Collingwood have surged by 97 per cent, while median apartment prices have grown by 20 per cent, according to REA data.
While the housing market has outpaced the apartment market, apartments are set to see an uptick as the population in Collingwood increases, and more Melbournians seek low maintenance living. According to the City of Yarra, Collingwood's population is set to surge by 52 per cent by the year 2030, which means demand for homes large and small will continue to grow.
Compared to its northern neighbours, apartments and houses in the suburb are still within budget for investors. Real Estate Institute of Victoria (REIV) figures show houses in Collingwood have a median house price of $1.3 million and apartments are worth $570,000 on average.
Compare this to other inner north suburbs which have already taken off, such as Carlton, Fitzroy, Brunswick East and Carlton North, investors would need above $1.5 million on average for a house or $600,000 for an apartment.
Adjacent to Fitzroy and Carlton, it's clear Collingwood is the next suburb to blow up in the coming years, so investors should get in quick.
2. Location and lifestyle will draw in the tenants
It's no secret Collingwood has all the amenities a resident could possibly need at their fingertips. Collingwood is a mere three kilometres from Melbourne's CBD, offering extensive public transport options and is a short drive to the Eastern freeway and some of Melbourne's best universities, schools and hospitals.
Perhaps best of all is the influx of trendy eateries, bars and hatted restaurants taking the area by storm, including St Crispin, Huxtaburger and Smith St Alimentari.
Strong rental demand means that vacancy rates are low and rental returns are high, making properties in the area particularly appealing for investors. REA data shows that on average, apartments receive over 1,043 visits at open for inspections, while houses receive over 4,000 people through the door. Where else in Melbourne do you have that many renters knocking on your door?
3. There are plenty of options on the market – but look for quality
The great thing about the eclectic suburb is that there's a variety of housing stock on offer, such as old converted warehouses, period-style terrace homes, weatherboard homes, low-end budget apartment stock and luxury apartments. The thing to keep in mind is that the rarer and higher quality the home, the more likely it will hold its value over the long term.
For instance, the high volume of one-bedroom apartments on the market in Collingwood – and Melbourne for that matter – will create an oversupply of the same stock. In contrast, a unique property such as a converted church or old factory, or even a luxury three-bedroom apartment which is rare for the suburb, will stand out when it comes time to sell down the track.
The other thing to consider is the age of the property. While a terrace home may look picturesque on the surface, it can be a money pit when it comes to renovations and maintenance. In this instance, opting for a newer home or brand-new apartment that requires less maintenance in the long run is a good option.
About the Blogger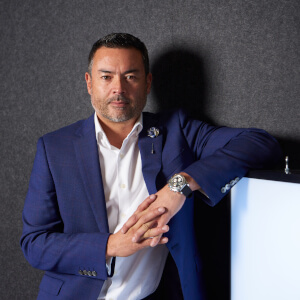 Ben Khong is the sales agent for Cranecorp's Otter St, a boutique development in the heart of Collingwood comprised of 17 residences.

Ben's real estate career has spanned 20 years working within Melbourne's prestige market, having previously worked for Castran Real Estate, Glenvill Group, Look Property Group, Neometro and Knight Frank.
Top Suburbs
Highest annual price growth - click a suburb below to view full profile data:
latest news