Based on my experience, I believe that the worst is now over for the Perth real estate market following the most recent slump on its property market, says Paul Bennion of DEPPRO.
DEPPRO has been operating in the Perth real estate market for nearly two decades and we have experienced a number of booms and downturns in this dynamic city over this period.
There are a number of factors at work which have seen a recovery in the Perth housing market in 12 months:
1.Improving rental returns
Average rental returns for houses in Perth are now around 4.1 per cent, which is much higher than Sydney (2.8 per cent) and Melbourne (2.7 per cent).
A downward pressure on property prices is resulting in more attractive yields in a growing number of Perth suburbs.
This is underlined by an upswing in tax depreciation reports undertaken by DEPPRO for our clients in Perth over the past three months. Many of these clients are purchasing investment properties in lower priced areas where rental yields tend to be well above the market average.
Clients are locking in higher rental returns now with the expectation that property prices in Perth will also increase in the next one to two years.
2. Improving economy
The unemployment rate is generally regarded as a good indicator of the economic health of an economy.
Western Australia's unemployment rate of 5.5 per cent compares favourably with Victoria, which has an unemployment rate of 6 per cent.
Based on improving economic conditions and falling unemployment figures, property investors should feel more confident about investing in the Perth property market.
3. The national property clock is turning towards Perth
The national property market does work in a uniform way, but rather like a clock with some cities at noon (height of a boom) and others a 6 o'clock (bottom of a bust).
This is why there can been booms in the west coast of Australia, while on the east coast a property recession. The opposite is true as well with the east coast often booming, while the west coast property market is in recession, as is the current situation.
However, it is also fair to say that once there is a boom in Sydney and Melbourne, this is generally followed by an upswing in property prices in Perth as the national market corrects itself.
As the property market in Sydney begins to reach its peak, more buyers will be attracted to Perth because it offers real value for money.
4. Improving infrastructure
The population of Perth is now over 2,000,000 residents. This growing population and geographic growth the city is resulting in a rising amount of new infrastructure with the new Labor government, for example, planning to expand the current public transport network through its Metronet program.
This will result in the construction of new railway stations in outer Perth suburbs such as Yanchep to cater for this growing population mass.
There is also huge public investment underway around the inner city area of Perth, with the construction of the new Perth Stadium and City Link project.
All of these improving infrastructure projects provide opportunities for investors to purchase properties in these areas of Perth and receive a financial boost once they are completed as new infrastructure is a key driver of population and property prices.
About the Blogger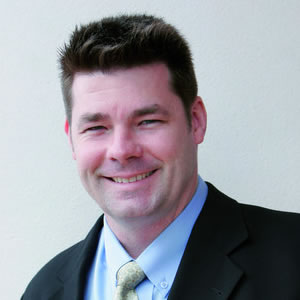 Paul Bennion is the managing director of DEPPRO tax depreciation specialists.
DEPPRO Pty Ltd is Australia's leading property depreciation company, specialising solely in the preparation of tax depreciation reports for residential, commercial, industrial and leisure investment properties.
Top Suburbs
Highest annual price growth - click a suburb below to view full profile data:
latest news