Property clocks have been in existence for some time, explaining when a market is going up, in decline, or about to turn the corner, writes Rohan.
I think the idea started with the doomsday clock which predicted when the world would end due to nuclear war. It worked like this:
Leading up to 6pm: Happy days, pool parties, lots of comments like, "I love what you have done with your hair";
At 6pm: Deciding you really don't like the other country, see Donald Trump and post-election USA;
Leading up to 12am: Not a happy place, really. A bit like being a contestant on Survivor; you are just waiting to get bumped off; and
At 12am: Similar fate for humanity as for Nathan Buckley if Collingwood does not make the finals; the end.
Property has used the idea of clocks for some time, explaining where a market sits and where it is expected to go.
With a fair degree of uncertainty starting to rise to the surface (research Dr John Edwards and eight possible interest rate rises over the next two years, great confidence builder for investors that one), I thought it's worthwhile to run an analysis on what our clients are saying to us:
Townhouse/Medium density development - 9am
Like Hansel, so hot right now. Appreciating land and housing prices have meant a large number of townhouse and low-rise, inner-ring apartment developments have taken place, with planning amendments supporting greater density around transport and social infrastructure.
Look around any train station anywhere, it is all about to get a lot bigger and more heavily populated. Tough to find people, but not as tough as land.
Apartments - 1pm
If you missed the obituary, the CBD apartment market died about three months ago. Blame the following: governments and banks.
While there has been a lot of talk about oversupply of apartment markets and settlement risk, apartment projects have continued to settle with minimal fall-over and certainly in line with historical averages.
However, it has been decided by non-market forces that the risk of this occurring is too high, so changes in planning policy around design and banks' appetite to lend on this product (particularly anything CBD or investor led) has crushed the market.
There are still projects happening, but they need to fall into one of the following categories:
High-end product focused on owner-occupiers
Non-CBD location with scale of up to 50 or 60 dwellings
Groups so well-funded they don't need that much local finance
All in all, the current market remains buoyant but we have been on an upswing for some time. Long may it continue and if there is a drop, hopefully it's a soft landing.
About the Blogger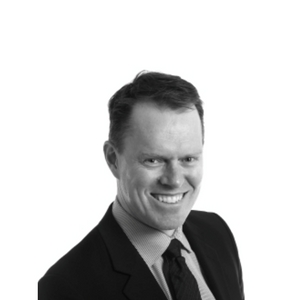 Rohan Christie is the director of delivery and development at Kingfisher Recruitment. He specialises in executive recruitment, development management, project management and acquisitions.
Top Suburbs
Highest annual price growth - click a suburb below to view full profile data:
latest news