With an increasing number of people looking to live their life on purpose, switched on property investors can surf this trend making great returns.
In fact, purpose has become such an important part of how we live that there are entire cities being built from the ground up for specific purposes.
From the experimental city of Masdar on the outskirts of Abu Dhabi – dubbed the 'greenprint' of how future cities should be built to have less of an environmental impact – to Songdo in South Korea, built as a more favourable living option than nearby Seoul, residents are flocking to be the pioneers in these cities due to the purpose of why the city was built in the first place.
It is not just land cities that are being built for purpose, thanks to a new concept called seasteading, we will soon see floating cities located outside of any government's territorial waters, run by private individuals or groups in line with their own specific purpose.
The Seasteading Institute claims to "empower people to build floating start-up societies with innovative governance models". One such project, the City of Mériens, dreamed up by French architect Jacques Rougerie, is designed as a floating city capable of housing up to 7,000 scientists with the mission to conduct research of the surrounding ocean.
While Mériens is still simply a concept, the Seasteading Institute has signed an agreement for test trials with the government of French Polynesia, so we may see it manifesting sooner than you think.
More importantly, a trend that the average investor can take advantage of now is 'Housing As A Service'. Made accessible to the masses by Airbnb, some people are now searching for places that can offer them better flexibility.
Many are now seeking fully furnished properties, with no long-term leases and all utilities paid. This has led to the creation of a new industry, medium-term accommodation.
Globally, there is a rise of co-living spaces, with the USA leading the way. Co-living spaces also offer people the ability to travel the world while having guaranteed accommodation, an instant community and all the necessities for working on the road.
In the same way that co-working spaces are spread around the world, it is only a matter of time until co-living becomes the norm and investors can jump on the ball right now by making minor adjustments to the way boarding houses and rent by the rooms are run, by focusing on service and community.
While co-living is not for everyone seeking a community, others might choose to live in neighbourhoods or purpose-built compounds, simply to be able to spend more time with the people that they feel most aligned with.
One such design is ReGen Villages in Holland, "Desirable off-grid capable neighborhoods ... for thriving families and to reduce the burden on local and national governments."
By being future-focused, savvy investors can capitalise on emerging trends and technologies by implementing them into their own investment strategy. With more people looking to 'live on purpose', how can you implement some of the ideas discussed in this article into your property portfolio to take advantage of this trend?
About the Blogger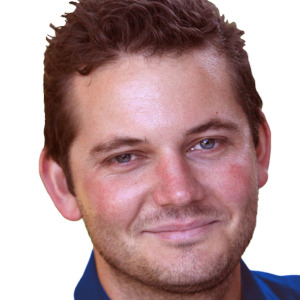 Kyron is a property investor, and owners of The Freedom Investor and CoFreedom.
Top Suburbs
Highest annual price growth - click a suburb below to view full profile data:
latest news