With the recent budget being handed down and some changes to the tax laws for investors across the country, I thought it would be a great opportunity to look at the market indicators for the financial year to come.
At this stage, there are several factors affecting each of the big three east coast markets currently:
Melbourne
Melbourne has had some strong population growth data published as part of the recent census, but it's not expected to be as easy to make a profit over the next three years.
Although there has been some strong population growth, and this is expected to stay strong for the short to medium term, there has also been some large-scale approvals for miles of land developments and high-rise units respectively.
The next three to five years are going to be very suburb-specific for growth. Pure Property Investment is still looking for established property under the $500,000 market in the north and south-west within 25 to 30 kilometres of the city.
Sydney
Similar story, there is still a large undersupply issue in certain pockets of the greater metropolitan areas and the demand looks set to continue into the next decade.
Affordability and wage growth are the major limiting factors we see in general. We do see some value in the established pockets of the middle ring (20 kilometres from the city), however cash flow is not attractive at this stage.
The underlying yields (in many cases sub-3 per cent in the housing sector), in combination with the APRA restrictions, look set to out the brakes on the investor market over the next two to four years.
We don't expect a steep decline, rather a soft landing and some sideways movement (factoring in CPI) for the coming years. Owner-occupied areas will continue to perform with excellent interest rates for owner-occupiers and a strong jobs market supporting this.
Brisbane
Our data suggests that Brisbane will continue to show a nice period of sustained growth into 2020.
Its limiting factor in the past has been state government commitment to large-scale infrastructure projects, however we are starting to see some stronger and more stable jobs figures in the pockets of Ipswich, Lower Logan, Beenleigh and Moreton Bay.
We see (and have seen for the past 24 months) some excellent opportunities to pick up properties around the sub-$400,000 mark in areas which are seeing large-scale gentrification and great yields.
Particular focus should also be paid to areas undergoing some rezoning to allow higher density dwellings in the years to come.
Hobart
The east coast's sleepy cousin has had a great 18 months as Pure Property Investment has taken full advantage of this with some stellar results.
There is some distinct undersupply still supporting the market and vacancy rates are still the lowest in the country, which is feeding some very strong yields and capital growth respectively.
With the city now being fully serviced by the NBN and the rise of the tourism dollar (specifically China), we see a good couple of years with good cash flow opportunities up to 2020.
Adelaide
Similar to Pure Property Investment's report of the nation last year, we remain bearish on the Adelaide market for the next two to three years, with some of the large-scale manufacturing plants closing over the short term.
The announcement of the $50 billion submarine project will provide a great boost with an additional 3,000 or so high-paying jobs flowing from this.
However, this project has a 15-year horizon and as such we don't see the benefits coming in until around 2022 to 2026.
Perth
Pure Property Investment reported on Perth this time last year, stating that things will most certainly get worse before they get better. Suffice to say, we were bang on with this assumption.
Perth has had some very depressed markets over the past four years, which are only now seeing a possible bottom. Even so, we don't see this as the opportune time to jump in.
More data need to be published to show a consultant reduction in days on market, and we would also want to see the vacancy rate getting below the 4 per cent mark before we see the green shoots turning into opportunity. Still some time away.
Darwin
Similar to Perth, we see some distinct challenges in jobs growth and economic diversification. If the new gas project gets off the ground, we may see some prolonged price stability; however, we are bearish on Darwin at this stage.
Canberra
Canberra has been a very steady performer over the past 24 months, and Pure Property Investment expects this market to continue to deliver investors a solid and stable return.
With data for the fourth quarter of 2016-17 showing Canberra has delivered one of the country's best growth for the quarter, jobs market will continue to provide a safe return for investors.
Cash flow is a little slim and entry point is a bit higher (around the $450,000 to $550,000 mark).
About the Blogger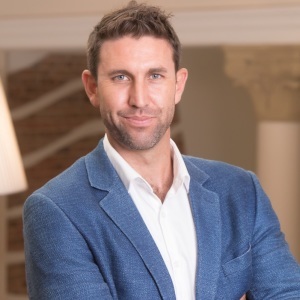 Paul Glossop is the founder and director of Pure Property Investment. Paul has built a substantial property portfolio, focusing on the fundamentals of property investing. He founded Pure Property Investment to enable investors to experience a truly holistic approach to property investment. From the initial consultation to the acquisition of the property, Pure Property Investment is a true partner for its clients through the entire journey. We specialise in sourcing properties Australia wide that are below market value, positively geared and primed for capital growth.
Top Suburbs
Highest annual price growth - click a suburb below to view full profile data:
latest news