Men are risk-takers; women are cautious. Men are tempted by 'get rich quick' schemes and marketing ploys, while women look for long-term performance. New research by RiskWise Property Review reveals surprising insights into the mindsets and motivations of female and male investors.
Typically, RiskWise's research revolves around supplying investors with macroeconomic trends and key growth data. However, when recent studies revealed women are 'better' Wall Street investors than men, we decided to ask the question: does the same hold true in real estate too?
Before beginning the study, we defined the characteristics of a successful property investor as one who has a long-term investment strategy, takes low risks and generates high capital growth through a defined strategy and independent research.
The results were unexpected, and revealed astonishing realities about the way men and women are influenced in their property purchase.
Clients use RiskWise for independent, top-quality research services to locate areas with minimal risk and an expectation of solid return. Essentially, they want deeper insights so they can make smarter decisions. As a company, we have never specifically targeted gender in any of our marketing.
However, we discovered that 58 per cent of our website traffic was generated by women – in particular, professional women between the ages of 25 and 44.
Women's interest in risk and mitigation strategies was 38 per cent higher than men, who demonstrated a lower level of risk awareness. In fact, studies have shown men have a higher tendency to gamble and that they are overconfident and immodest. This is a concern in the property market, where high-risk ventures can have devastating consequences.
Women search for low-risk and long-term sustainable capital growth; men are more likely to invest in a 'hotspot' and 'get rich scheme'.
To understand the differences in decision-making processes, we researched 'hotspot' investments – investments that RiskWise's historical research has shown as a poor investment strategy.
We collected data from the property professionals who facilitated hundreds of investment transactions in Queensland's booming mining towns in 2011 and 2012. Many of these properties have since busted with the industry downturn.
The data confirmed that the vast majority of the decision-makers in these 'hotspot' investments were men.
One professional commented that "In 2012, men were significantly more likely to think that an investment in a mining town in central Queensland was a better investment than units in the middle ring of Sydney".
We said in the beginning that a successful investor is one who follows a strategic process and backs up action with independent research. Women have a natural tendency to operate in this fashion, which protects them from high risk and increases their chances of investing with long-term success.
The risk of failure increases when the decision-making process is driven by flashy advertising or big numbers. Men, by nature, are more likely to follow a gut feeling rather than facts and research. As a result, men are in greater danger of being lured in by industry hype and 'sure bets' than women are.
About the Blogger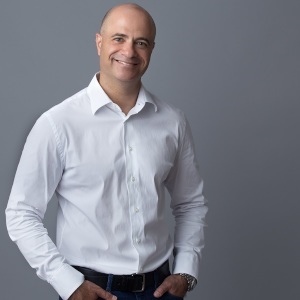 Doron Peleg is the CEO and founder of RiseWise Property Review.
Top Suburbs
Highest annual price growth - click a suburb below to view full profile data:
latest news