What can investors expect for their cash flow on properties based in each state and territory? Paul Glossop of Pure Property Investment explains.
Melbourne
Supply on the market and coming to the market is still looking historically high, and we believe this is going to depress yields for the next three to five years, however, the owner-occupied markets will continue to deliver sound captain growth numbers (houses to perform better than units).
In particular, we see some sound opportunities within the Western Corridor out towards Sunshine and Laverton, with the North along the train line towards Reservoir and around the La Trobe Univeristy site.
In general, the first home buyer/owner-occupier markets within one kilometre of train/tram and the 30-kilometre ring will provide steady returns and strong demand.
While the outer West areas of Melton and Werribee have seen some decent returns over the past 12 months, we don't expect these markets to continue to perform as strongly as the 20- to 30-kilometre free-standing housing market.
Sydney
The more tightly held (non-developable) areas have seen a slightly higher yield albeit a small bump. Sydney is expensive and that is still keeping many Generation Y's in the rental market as they can't afford to enter the home buyers/investor market.
However, the data suggests yields are around the 3 per cent depending on the area and we don't see that changing. Creative investors are always looking to add cash flow (granny flats, share accommodation, developing blocks, etc).
We expect to see a steady decline in the growth from 10 per cent plus in 2016-17, to 3 to 7 per cent in 2017-18, and a more subdued number between of 1 to 5 per cent through the years to 2019-20.
Some of the more affordable coastal suburbs south of Sydney towards Wollongong and north towards the Central Coast have seen some strong uplift, and we see some very sound demand still sitting in these markets for first home buyers and young families looking for a lifestyle options under $1 million.
Brisbane
One of the better cash flow markets across the country with strong yields and good demand. Stick to the growing areas of Ipswich, Beenleigh/Logan, Moreton Bay, where we are buying 6 per cent plus yielding (sub 15-year-old) properties in growth areas.
Also, some great future development site options (sub $500,000) with strong retaining yields in the high population and infrastructure growth corridors will perform well over the coming years.
Be sure to know your local council zonings and flood mapping beforehand. Apartment markets do appear to remain soft over the coming two to four years (especially within the 15km radius).
Hobart
Very tight vacancy rates (sub 1 per cent) which is providing great return for cash flow investors. Stick to the established areas with multiple employment hubs nearby, along with a strong balance on owner-occupied v renters (65/35 max split).
A strong focus on the more established markets surrounding the Glenorchy LGA and on the other side of the river towards Risdon and Geilston Bay are providing some very good yields and sound lifestyle factors/proximity to the CBD.
Adelaide
Stick to the middle/inner rings. Cash flow is generally good in Adelaide at the moment, and we see that continuing into the next two to three years.
Though 5 per cent gross yields are readily achievable, I would steer clear of the outer rings until we see the true fallout of the manufacturing sector.
Perth and Darwin
Cash flow is okay, but the big caveat is the demand factor. On paper, the properties are achieving 5 per cent gross but the vacancy rates are sitting at 5 per cent-plus in most markets and days on market is sitting at 100 days-plus.
Both of these factors will prove to be the main headwinds over the coming 12 months for growth. Areas to avoid at this stage are the fringe developments with a high level of supply and 8 per cent plus vacancy rates.
Mandurah and Bunbury are also looking quite soft with the lack of jobs and oversupply in the wake of the mining down turn
Canberra
With low vacancy rates within the 20-kilometre ring of our capital, we see an even keel return of around the 4 to 4.5 per cent gross mark. This is not lighting anyone's socks on fire, however it's pretty consistent and looks to remain that way.
Capital growth looks set to remain steady and we see a solid 12 to 24 months ahead once more (particularly in the free-standing housing space).
About the Blogger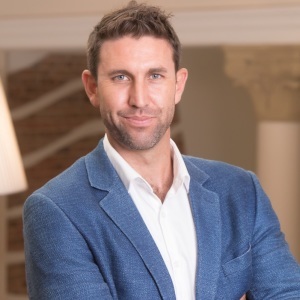 Paul Glossop is the founder and director of Pure Property Investment. Paul has built a substantial property portfolio, focusing on the fundamentals of property investing. He founded Pure Property Investment to enable investors to experience a truly holistic approach to property investment. From the initial consultation to the acquisition of the property, Pure Property Investment is a true partner for its clients through the entire journey. We specialise in sourcing properties Australia wide that are below market value, positively geared and primed for capital growth.
Top Suburbs
Highest annual price growth - click a suburb below to view full profile data:
latest news