Where should investors be looking for a chance to develop their portfolio, and where should they be avoiding? Pure Property Investment's Paul Glossop breaks down what's hot and what's not.
Markets with the most potential:
Brisbane
Still my number one pick at the moment, specifically out towards Ipswich Central where there is a strong pipeline of infrastructure spend, along with jobs creation and long term 4 per cent plus year-on-year population growth projected over the coming 10 years.
The suburbs surrounding the Sunshine Coast Petrie Campus and Moreton Bay in particular have proven to have strong demand over the past two years and the next five years during its construction phase. First enrollments will bode very well for demand over the long term.
Canberra
With low vacancy rates within the 20- to 25-kilometre ring of our capital, on an even keel, I see a return of around the 4 to 4.5 per cent gross mark. This is not lighting anyone's socks on fire, however it's pretty consistent and looks to remain that way.
Capital growth looks set to remain steady and I see a solid 12 to 24 months ahead once more, particularly in the free-standing housing space.
I expect to see a strong capital growth position for the free-standing house and land markets surrounding Bruce, Belconnen and Florey along with the further west markets towards Amaroo.
Markets with limited potential:
Perth and Darwin
In the short term, I don't see any data that is going to help its situation.
Perth has seen a doubling of the properties on the market between 2014 and 2017, and they have a long way to go to show signs of growth.
It is relatively cheap buying in Perth at the moment, but you need to pick the start of the next growth cycle and not just the bottom to ensure you are achieving capital growth.
Adelaide
The markets towards Elizabeth and further west in the manufacturing belt will show some hurt over the coming years as the jobs market tightens up on the back of the Holden plant closure.
I expect to see some easing in the rental vacancy rates and a softening over the coming two to three years in the price points.
About the Blogger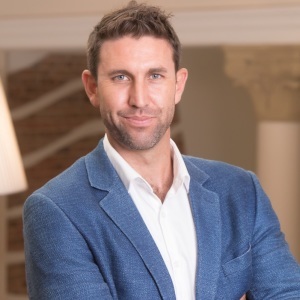 Paul Glossop is the founder and director of Pure Property Investment. Paul has built a substantial property portfolio, focusing on the fundamentals of property investing. He founded Pure Property Investment to enable investors to experience a truly holistic approach to property investment. From the initial consultation to the acquisition of the property, Pure Property Investment is a true partner for its clients through the entire journey. We specialise in sourcing properties Australia wide that are below market value, positively geared and primed for capital growth.
Top Suburbs
Highest annual price growth - click a suburb below to view full profile data:
latest news