Just because you don't earn a six-figure salary, it doesn't mean you can't break into the investment property market.
It is true that in some of the major markets across Australia we have seen significant growth in the past four years.
However, there are most certainly so distinct growth markets in the sub-$400,000, which are poised for a sound 10-year growth cycle.
But before you jump online, find a great deal and hop on the next flight interstate, there are a few things you need to consider.
It's no secret that the lower your income, the harder it is to attain finance. This is where many of our first-time investor clients come unstuck.
The reality is, you will almost certainly need a mortgage to buy your first (or subsequent property), and your borrowing capacity will greatly depend on your income. Therefore, the amount you earn will restrict the mortgage you can get and the property you can buy.
But don't despair. Even though APRA has continued to put pressure on the banking sector and lenders have become tighter with their lending policies, you may still get your loan application approved by showing them you can both afford to pay off your mortgage and your capacity to earn more into the future.
Importantly, there needs to be a big emphasis on keeping your personal credit record airtight. You can most certainly manage this component effectively with some of the below tips:
Live within your means and minimise any unnecessary direct debit payments. If possible, stay at home for a couple more years and save.
Focus on paying down your personal debts, car loans, personal loans and the like.
High credit card limits will severely impact the amount you can borrow.
Automate your savings and repayments to ensure you don't fall behind and create any unnecessary black marks on your credit file.
Look at the option of getting a second job.
Making extra cash on the side will greatly improve your chances of getting approved for a home loan. This will also help your cash flow if you already have a loan.
Ask your parents to be your guarantor. By having your parents guarantee your loan application, you can break into the property market sooner. This is one of the most effective and reliable ways to break into the investment markets. However, it does carry its own set of unique risks. You can potentially borrow the entire loan amount and your spare.
Ultimately, it comes down to sacrifice and commitment. These skills will leave you in good stead to build your property portfolio well into the future.
About the Blogger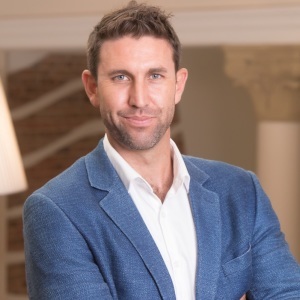 Paul Glossop is the founder and director of Pure Property Investment. Paul has built a substantial property portfolio, focusing on the fundamentals of property investing. He founded Pure Property Investment to enable investors to experience a truly holistic approach to property investment. From the initial consultation to the acquisition of the property, Pure Property Investment is a true partner for its clients through the entire journey. We specialise in sourcing properties Australia wide that are below market value, positively geared and primed for capital growth.
Top Suburbs
Highest annual price growth - click a suburb below to view full profile data:
latest news