My role as a post-sale advocate is two-pronged, assisting investors and tenant with property management inquiries, and conducting final inspections. One thing I have learned through this career is no two final inspections are ever the same!
I've penned this blog in an effort to equip buyers (both owner occupiers and investors) with an important step that is often either overlooked or not taken seriously enough.
Some careful planning and one thorough inspection can make the difference between a smooth settlement and an expensive, frustrating or delayed one.
I can go to a final inspection where the floor is sparkling, carpets are steam-cleaned and the garden looks immaculate, while others vendors may have left us piles of rubbish in shed and on the curb and the shower is filthy! It's always a surprise and some are a challenge!
I can remember one notable final inspection was that of a gorgeous older couple selling their family home of 40 years and taking off around Australia in a caravan.
They were so proud of their orchard, passing on how to care for the vines and the trees and when to cut them back, how the dishwasher worked and the tricks of the stove. Our young client was so grateful and we were both so moved by how much they loved this house.
A final inspection is legally your opportunity to inspect the property prior to settlement to ensure it is in the same condition as the day you purchased it, but what does that really mean?
Basically, it means that you must be satisfied that the vendors are leaving the property vacant of their possessions and in a reasonable manner. You don't want to move in and fine a pile of old paint cans to get rid of nor patch up the hole in the wall where they removed their TV bracket during the vacate.
It is important to note that a cleaned house or a nicely kept garden is not legally binding for a vacating owner to provide, but being prepared with the contract conditions and on the front foot with inspections holds buyers in good stead for a better outcome.
Back to the TV bracket, we highly recommend requesting special conditions in your contract of sale if there are particular items that you are worried about the removal of in preparation for settlement and handover.
We recommend that your final inspection takes place between three to five business days prior to settlement. If there are items of concern this time frame allows for everyone to sort it out without a mad rush at the end between the legal sides.
When you book this in with your real estate agent, do enquire if the gas and electricity will still be connected in order for you to test the electrical appliances. If it's not, you can coordinate a connection with any of the power companies or even a temporary connection, particularly if the purchase is an investment property and you aren't requiring the electricity connection in your name.
Electricity companies will typically ask you if the power is off at the mains before they make a connection; this is a regulatory question and you can ask the agent to pop over and switch it off if you need to.
If you see obvious damage, take a photo of it and report it to the agent and your legal representative on the day. They will then liaise with the vendor and come back to you on the outcome, ideally within 24 hours.
If the vendor says they are not going to fix/remove the item, then report into your conveyancer with the photo and conversations and ask for their advice and assistance. It is unlikely that settlement will be held up for a few paint cans but sometimes vendors do need to be reminded of their legal obligations through the contract of sale.
Some good tips to look for in your final inspection:
Electrical appliances – are they all in working order? Should an appliance not be in working order, you can request that the vendor fix it prior to settlement.
I'll actually carry spare batteries with me in my car in case a remote isn't working. I can zip out and grab them to test the appliance is working)
Keys – ask what keys the vendor has. Are there window locks? Does each security screen door have a key? Are there patio bolt keys? Gate keys? Shed keys?
Gardens should be tidy – roughly the same condition as the day they sold it to you.
Are garden sheds clear of any unwanted items, paint tins and old garden tools?
Is the underneath of the house clear of junk and debris?
Cleanliness – the property should be generally in a clean and tidy condition
Remotes – split systems, garage doors; ensure they are left behind.
Are the correct number of rubbish bins on the property?
Hot water system – does hot water come out of the tap?
Are all the chattels still present? Was the dishwasher included in the contract of sale?
Are any instruction manuals available for the appliances? usually most manuals are downloadable online just in case.
Be the first to hear the 
latest
 property investment insights
About the Blogger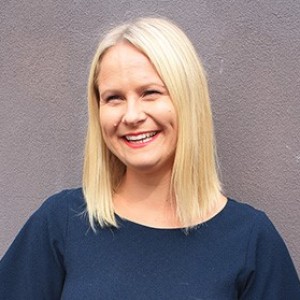 Renee Berger works as a Post-Sales Advocate at Cate Bakos Property.
Top Suburbs
Highest annual price growth - click a suburb below to view full profile data: