While Sydney and Melbourne boomed over the last three years, one particular lesser-known location was also producing strong price growth plus the added bonus of being much kinder on the household budget than Sydney or Melbourne.
More Australians didn't benefit from Sydney and Melbourne's boom than those who did - investing in property is not easy. "Just buy a basic three-bedroom house in a so-called blue-chip inner-Sydney location like LeichhardtLeichhardt, NSW Leichhardt, QLD where you can make money while you sleep", they say. CoreLogic data confirms a 50 per cent increase in value over the three years ending May 2017. Sounds like money for jam!
Except that, with Leichhardt's current median house price of $1,701,000, your 20 per cent deposit and acquisition costs like stamp duty equates to $440,000. Do you have that sitting in your undie drawer?
No? Never mind, just switch to Plan B - Melbourne. While the median house price of $1,155,000 is much more affordable than a property in Sydney of comparable proximity to the CBD, that's still a lot of coins.
If instead of being transfixed on Australia's two most expensive cities, for one-third of the cost of a typical Sydney or Melbourne house, those same onlookers could have purchased a property three years ago that achieved price growth which exceeded most capital cities and had a better cash flow.
According to official data from CoreLogic, Guyra in New South Wales achieved comparable rates of growth to Sydney's blue-chip suburbs. Today's median house price in the Northern Tablelands township is an incredibly low $280,000 after increasing by a whopping 50 per cent over the three years ending May 2017.
Relative to the rest of Australia, the money required to cover a deposit and acquisition costs to get in to the Guyra market is nominal, the annual holding costs barely touch the household budget, and the capital growth already achieved was superior to 95 per cent of Australia.
One of the biggest myths in real estate is that capital cities are the best investments. It always fascinates me how so many investors are oblivious to the opportunities throughout regional Australia where, generally speaking, it costs much less to enter the market, annual holding costs are lower, and potential for price growth can be superior to many high-profile cities.
The average annual change in median house price in Guyra since the turn of the century remains superior to all capital cities.
Most households can comfortably save $100 per week so an annual holding cost of approximately $5,000 per year for a property is well within an investor's budget. But, those who can afford more, I question the merits of sinking more than $10,000 per year in to one property as opposed to spreading their investment capital over a couple of assets in completely different markets for a similar combined investment.
The learnings from this historical evidence is not to jump in and buy in locations that performed strongly over the last three years but to appreciate the value in ignoring wives tales and removing the blinkers. Australia is littered with investment opportunities in affordable communities (big and small). The star performers in the next three years probably won't to be the same stars of the last three years however, just like Guyra, you're unlikely to discover these gems through following the herd!
Contact this Blogger Immediately
About the Blogger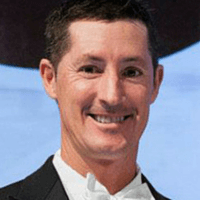 Simon Pressley is Managing Director of Propertyology. Having being awarded Australia's buyer's agent of the year on three consecutive occasions, Simon is a REIA Hall Of Fame Inductee. Propertyology's core business involves full-time analyses of property markets all over Australia. Working exclusively for property investors, their service involves buying properties in strategically chosen locations all over Australia.
Top Suburbs
Highest annual price growth - click a suburb below to view full profile data: