Every state contains multiple low-profile locations that, while they may not have produced much capital growth over the last three years, require very little investment cash flow to hold and perhaps have their better growth years ahead of them.
For example, the median house price in the Queensland regional town of Goondiwindi is still only $310,000, and investors would have achieved a superior total return on investment over the last three years than in metropolitan Brisbane. Sunshine Coast ($550,000) and Gold Coast ($618,000) have also outperformed the state's capital.
Regional locations such as Scenic Rim, Cairns, and Toowoomba produced similar total returns as Greater-Brisbane municipalities Logan, Ipswich and Moreton Bay.
Motivated investors with a tight budget would have already made a handsome sum if they invested in parts of Tasmania three years ago.
Throughout most of the state, the low entry price and high rental yields mean that an investment property will usually be cash flow neutral or better – good luck getting that in Sydney or Melbourne!
The compounding price growth over the last three years has already been attractive in regional locations such as Circular Head (28.1 per cent) and Huon Valley (17.9 per cent).
And, with the recent resurgence in Tasmania's economy, extremely affordable housing and very tight supply, Propertyology maintains an active interest in anticipation that the best years for capital growth in Tasmania are still ahead of us.
Aside from Sydney and Melbourne, Hobart (27.1 per cent) produced Australia's best capital city price growth over the last three years while the annual holding cost for an investor who borrows 80 per cent of the purchase price is probably zero.
The northern Hobart municipality of Glenorchy, with a median house price of $301,000, already produced 18 per cent price growth over the last year three years, and is cash flow positive to the tune of $2,500 per annum.
Instead of sitting on the sidelines frustrated at being unable to afford to invest in Melbourne, one could have enjoyed 21 per cent price growth over the last three years from a typical property in the Victorian local government authorities of Colac or Alpine, where the median house price is under $340,000.
That growth is on par with many parts of Greater Melbourne and a typical investment property would be cash flow neutral.
Mildura, Swan Hill, Compaspe and Corangamite are other regional Victorian locations that produce better price growth than half of Australia's capital cities over the last three years.
The cream on top is that they all have a median house price below $300,000 and are cash flow positive. But, the blinkers need to be removed to uncover little gems like this!
Finally, New South Wales. It's been well-publicised that, depending on what and exactly which part of Sydney you purchased in three years ago, you would have seen your capital grow by between 30 per cent and 50 per cent. That is, if you could afford to get in to the market.
An hour or so down the coast to Wollongong or north to Newcastle, those markets are also strong however, they are officially the third and seventh most expensive cities in Australia, respectively.
But, throughout other parts of NSW, investors will find even more proof that well-chosen regional locations do produce that sought-after combination of affordable investment properties with price growth that is higher than several capital cities and a better annual cash flow.
Locations that have produced compound price growth of 15 per cent or more over the last three years, and have a current median house price of circa $400,000 or less, include Coolamon (25.6 per cent compound growth), Kempsey (23.6 per cent), Dubbo (19 per cent), Leeton (17 per cent), Bathurst (15.7 per cent), and Forbes (15.2 per cent).
To find more small fish, you can find a comprehensive list here.
Contact this Blogger Immediately
About the Blogger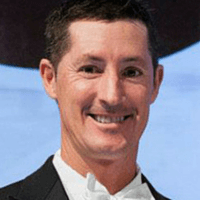 Simon Pressley is Managing Director of Propertyology. Having being awarded Australia's buyer's agent of the year on three consecutive occasions, Simon is a REIA Hall Of Fame Inductee. Propertyology's core business involves full-time analyses of property markets all over Australia. Working exclusively for property investors, their service involves buying properties in strategically chosen locations all over Australia.
Top Suburbs
Highest annual price growth - click a suburb below to view full profile data:
latest news