When August's State Budget announced an increase in land tax, Real Estate Institute of WA president, David Airey, declared it "a kick in the shins for property investors". However, we believe the increase should not deter buyers from choosing to invest in property.

Blogger: Liz Sterzel, director, Property Wizards Independent Buyers Agency

While the rate of tax imposed by the Land Tax Act 2002 will increase by 12.5%, with the new tax scale to apply for the 2013-14 assessment year, PerthPerth, TAS Perth, WA property buyers have every reason to remain confident in property investing and developing as a means of creating and accumulating wealth.
With low interest rates, continued population growth forecast and increasing capital growth and rental returns, there are still opportunities to achieve above-average market performances. However, you must engage smart buying tactics to help ease any financial pressure.
With less margin for error, equip yourself to make the right decisions.  It is now even more important to choose the right property in the right location, and to buy at the right price.
Potential property investors can take steps to minimise the impact of the tax increases.  
Consult professionals to understand your individual options and to make an educated and well thought out decision. Seeking professional advice on how to best structure their purchase can help ensure you don't pay any more than required.
It is also important to consider how you can get the most value.  Buying and subdividing is one way of adding value, for example, whereby you can minimise your expenses at the time of purchase.
While the move is not popular among investors, the opportunities still exist to buy great investment properties that will deliver financially, although they are increasingly hard to find.
The Perth property market is still tight and many people who are actively looking for the perfect opportunity are having trouble finding a suitable property where they can add value. Properties likely to perform well are homes close to the beach or the river, because of limited supply and high demand and properties close to amenities, schools and transport – which attract tenants.
---
 About Liz Sterzel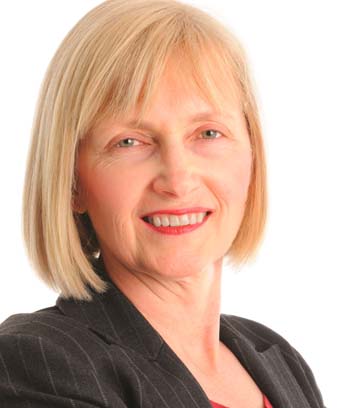 Liz Sterzel is an award-winning independent buyer's agent with more than 10 years extensive experience in property investment based on successful, profitable property acquisition.
Her local market insight, advanced financial knowledge and investment skills allow her to pinpoint the areas and property types that are the most likely to achieve superior growth.
Liz prides herself on finding growth opportunities for clients that would otherwise be unknown or unavailable to unassisted buyers, enabling her clients to get in ahead of other buyers and secure properties that outperform the market.
Her sophisticated research and analysis skills, gained during a decade of senior-level management experience, led her to develop advanced methods to identify and secure unique property opportunities.
"We look for property that will outperform the market."
Liz Sterzel, Director - Property Wizards Independent Buyers Agency www.propertywizards.com.au
Be the first to hear the 
latest
 property investment insights