Most of us have heard of the First Home Owners Construction Grant. It is a concept which is synonymous with every-day phrases such as 'property', 'investment' and 'off-the-plan'. But few people are actually aware of what the grant is, who is eligible, when and where to apply for it, and how much it can actually help you. It's a whole lot simpler than you may think, and can make a big difference when it comes to purchasing your first home.

Blogger: Lachlan Walker, Place Advisory
WHAT is the First Home Owners Construction Grant?
The First Home Owners Construction Grant (FHOCG), also known as the Great Start Grant, is a $15,000 government bonus, introduced in 2012 exclusively for first home buyers. This grant is available for people buying or building a brand-new house, apartment or townhouse, off the plan properties and owner-builder constructions. In order to receive the grant, properties being purchased must be lived in by the buyer for at least six months continuously, within one year from purchase date, and be valued at under $750,000.
WHO can apply for the First Home Owners Construction Grant?
To be eligible for the FHOCG you must be buying your first home; you or your partner cannot have previously owned property in Australia. You must be at least 18 years of age, be an Australian citizen or permanent resident, or be applying with someone who fits this criteria.
WHEN do you need to apply for the First Home Owners Construction Grant?
This table courtesy of the Office of State Revenue illustrates that the FHOCG must be applied for within the following time frames.
This time period may be extended in some cases; those applying outside the application period will need a written explanation within their application explaining their circumstances. It is not necessary to pay for the grant upfront before the purchase.
WHY should you apply for the First Home Owners Construction Grant?
Why not? If you're thinking of buying or building a new home, this grant could be the very thing you need to get started. Not only does the FHOCG give you the potential to get something more than you may have been expecting, it can help get you into your first home sooner.
HOW do you apply for the First Home Owners Construction Grant?
This is usually the most pressing question in in regards to the FHOCG, and once again the answer is surprisingly simple. If you have read through the criteria and deem yourself to be eligible, visit https://greatstartgrant.osr.qld.gov.au/apply.php to download your application form. Once completed this must be mailed to the Office of State revenue at:
Office of State Revenue
GPO Box 953
Brisbane Qld 4001
Alternatively you can apply at approved bank or lending institutions, which can be a faster process. See a list of approved bank or lending institutions here by visiting this link: https://www.osr.qld.gov.au/first-home-owner-grant/approved-agents/ .
Now that this somewhat mysterious concept has been explained it's time to take advantage of the First Home Owners Construction Grant; stop paying rent and start paying off a home!
Be the first to hear the 
latest
 property investment insights
About the Blogger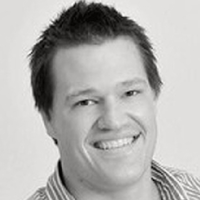 Lachlan Walker is head of the Place Advisory division at Place Projects, Brisbane's premiere project marketing company. Lachlan is recognised as one of Queensland's preeminent residential property market experts, specialising in South East Queensland residential property.
His role is to provide product specific advice to clients by gathering and applying internal and external market intelligence which is translated into meaningful market reports. He is widely published and is continually called upon to provide commentary on the residential market by various media and property journalists nationally.
Lachlan has extensive experience in property market research and has provided professional consultancy and advisory services to leading property clients including the likes of Leighton Properties, Lend Lease, Watpac, FKP, Brisbane Housing Company and Consolidated Properties.
Visit www.placeprojects.com.au for more information.