Investing in property using a self-managed super fund (SMSF) has become an increasingly popular investment option.

Blogger: Gavin Smith, director & general manager, State Custodians
Investors like the idea of investing in bricks and mortar, as they are more familiar with residential property than other investment options. Legislation now allows SMSFs to take out loans to invest in residential property. This is a relatively new concept as prior to this SMSF investment in property had to be an outright purchase.
If you are interested in borrowing to purchase property in your SMSF, here are some of the steps you should consider.
Research
The better understanding you have of what is required for purchasing property in your SMSF, the easier it will be to chat to your lender about what they require. Speaking to your accountant or financial adviser who helps you manage your SMSF will give you important insight into what is required. They will ensure that your trust deed allows you to invest in property as well as lend in your super fund. Your accountant can also advise on the tax implications.
If there is more than one member of your SMSF fund, they will also need to be involved in the research stage.
Choose your Lender
If you are planning to borrow funds to purchase an investment property in your SMSF then the lender will be one of the key parties involved. Take your time when choosing a lender. Make sure to look further than the interest rate offered. Typically fees for setting up the loan are a lot higher than normal residential loans you will have done in the past. These fees will include the lender having to get legal representatives to have a look at the SMSF trust setup to ensure that it complies with legislation.
Gain Pre-Approval
Once you have decided on a SMSF loan it is really important to begin discussions with the lender. Ideally you would proceed to get a formal pre-approval prior to starting to look at properties. There are really specific rules around what you are able to lend in your super fund so having a clear indication of meeting this criteria very early on is advisable. A formal pre-approval will involve filling in an application form and supplying documents like payslips to verify ongoing contributions and savings statements showing the funds you have available in the super fund for the purchase. Once you have it you are ready to begin your property search.
Select the Property
Discuss with your financial adviser details of the property you are looking for. Investigate a variety of options with several real estate agents and get their input. At this time you can also begin to gather information on property management options available to you.
Engage your Solicitor
Provide the documents from the lender and the proposed sale contract to your solicitor. In some cases the solicitor will be setting up the bare trust to hold the property. Your solicitor will then be able to give you instructions as to how you should proceed with purchasing the property.
Obtain Building Landlord Insurance
Landlord insurance will not only give you piece of mind, but will protect you if disaster strikes. It will cover items in the house such as the carpet and can even cover you for loss of rent during the time when repairs for a claim are being made.
Complete the Purchase and Engage the Property Manager
Your lender will be interacting with your solicitor and other parties involved in getting the property settled. A good lender will provide you with regular updates and will be one of the best ways to stay aware of the progress taking place.
Meet with your Accountant
Finally, meet with your accountant to discuss all the financial obligations you will be entering in to. Check with your accountant what bank accounts need to be in place, how to receive rent from your tenants and how to look after other requirements.
---
About Gavin Smith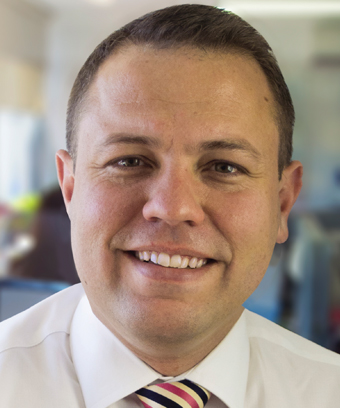 Gavin Smith is director & general manager of State Custodians and has over 20 years' experience in leadership roles within the banking services sector. An expert in personal finance, securitised lending and the mortgage industry, Gavin has a Postgraduate Degree in Management from the Australian Graduate School of Management (UNSW), including several mortgage and securitisation qualifications.
Be the first to hear the 
latest
 property investment insights