FAST TRACKED FORTUNES
Young investors are able to dream big, plan ahead and acquire sizeable property portfolios without the time pressures of their older counterparts – but aggressively building an empire before the age of 30 isn't without its challenges. Vivienne Kelly speaks to young investors about what's gone right, what's gone wrong and what other investors can learn from their ambitious property goals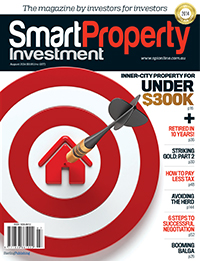 Most people who grew up in Australia in the 1980s and 1990s will have a story about an overbearing and overprotective primary school administration banning the latest inanimate object to find its way into the playground. For a lot of people, the subject of the school's derision was the seemingly innocuous yo-yo.
The varying yo-yo skills of kids across the country's playgrounds could easily be compared to successful and would-be investors in the property market. Some just sat, watched and commentated on the actions of those around them. Others copied what everyone else was doing. In a way, they were participating, but could never seem to master the yo-yo's movements. And then there were some who were different. Some playground yo-yo masters could seemingly manipulate the string into doing what they wanted and knew when to wind it up just at the right time, before the string lost momentum.
Successful investors can play the property market in a similar way by combining practice, skill, timing and careful execution.
READ the full article in the latest issue of Smart Property Investment – ON SALE IN NEWSAGENTS NOW.
Click here to subscribe to Smart Property Investment.
Be the first to hear the 
latest
 property investment insights