Expert insight: How changes to negative gearing may affect the property market
The upcoming federal election has people concerned about the future of property investment. How exactly will Labor's policy changes impact the wealth-creation of investors across Australia?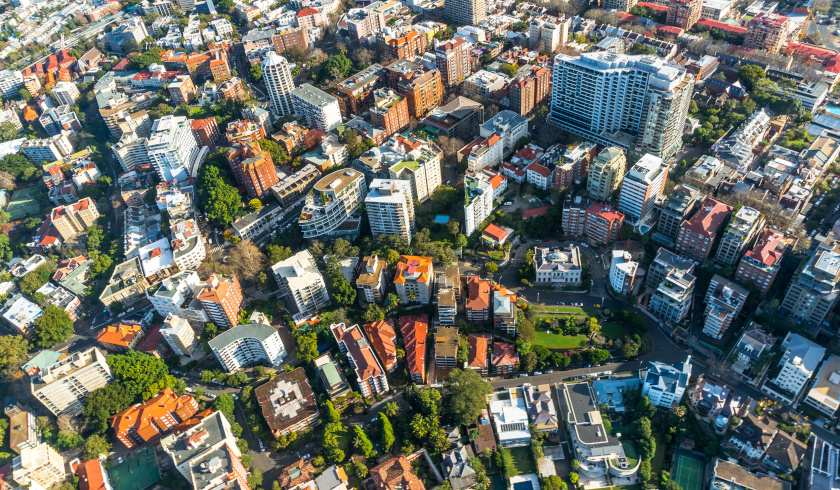 Should the Australian Labor Party win in the upcoming election, there could be a total of 13 policy changes set to be implemented, according to the Institute of Public Accountants' Tony Greco.
You're out of free articles for this month
To continue reading the rest of this article, please log in.
Create free account to get unlimited news articles and more!
"We've counted up to 13 major policy changes – things that don't affect property and things that do affect property. They're all naturally very important," Mr Greco highlighted.
Among the significant changes in the property investment landscape are the limitations to negative gearing and the capital gains discount.
Labor proposes that negative gearing be limited to new housing starting 1 January 2020. This means that taxpayers can only deduct rental losses against their income if the losses come from newly constructed housing.
Further, under Labor, capital gains tax discount will be halved for assets purchased after 1 January 2020. Therefore, discount for assets held longer than 12 months will be reduced from 50 per cent to 25 per cent.
According to the Australian Labor Party, their main goal is to help improve housing affordability in Australia as 'working and middle class families are increasingly being priced out of the housing market'.
Moreover, they aim to establish a sustainable federal budget, make Australia's tax system 'fairer' and encourage the building of new houses to spur jobs growth.
However, for a lot of experts, the policy changes may do more harm than good.
Propertyology's Simon Pressley said that Labor's attempt to change major tax policies is a 'complete financial experiment' that is likely to affect industries beyond the property market.
"It's something that's been here since Captain Cook hid it when he came here with the first fleet. That's how long it's been ingrained into our economic ecosystem."
"It affects a lot more than property markets directly. It affects welfare, it affects the construction industry, it affects taxes, it affects a whole heap of things. So, anyone who wants to tinker with that, you're tinkering with big picture Australian economics," Mr Pressley highlighted.
Impact on economy
According to Property Investment Professionals of Australia (PIPA)'s Peter Koulizos, the property market could see a slight boom over the short term prior to the implementation of policy changes.
"There'll be a mini surge in the property market in the second half of the year, with investors trying to get in to buy established properties, so they can negatively gear and claim [the] capital gains discount under the old regime," he said.
However, it would be 'a different story' once the changes are implemented, particularly for the average investor or the so-called mum-and-dad investors, who are likely to take the brunt of the changed landscape.
Further, the planned tax reforms may turn out to be counterproductive for improving housing affordability. At the end of the day, the Labor government might as well 'shoot themselves in the foot', according to Mr Koulizos.
"It'll actually be worse for the government so far as the federal budget is concerned, because even though they dish out negative gearing benefits, they collect far more in capital gains tax revenue than they give out in negative gearing benefits, and that's going to be worsened if it's only focused on brand new property.
"Brand new property attracts greater negative gearing benefits, because it has greater depreciation, but it has less capital growth, so the government will be collecting less in capital gains tax revenue."
"I know they say they're going to make housing more affordable, but more affordable is just code for dropping property prices, and I can't see the sense in the value of Australian property falling all over the country just to assist first-home buyers."
While first-home buyers may enjoy affordable housing as a result of policy changes, they could also face a 'faltering economy, lower employment prospects, the possibility of higher interest rates' once the policy changes are implemented, Real Estate Institute of Australia (REIA) president Adrian Kelly added.
The negative impact may also extend to homeowners, renters, the construction industry, state governments and the overall national and local economies.
"The losers are mum-and-dad investors, home owners, renters, the construction industry, state governments and the economy. There are no winners. Even first-home buyers will face a faltering economy with lower employment prospects," Mr Kelly said.
Impact on property prices, rental costs
Based on statistics from SQM Research, under Labor's negative gearing policy, rents could rise anywhere between 7 per cent and 15 per cent on average, while dwelling prices could decline anywhere from 4 per cent to 12 per cent by 2022.
In contrast, under projected conditions without the policy changes, price growth could be relatively strong over the same period while rental growth could be more subdued.
SQM Research managing director Louis Christopher said: "We expect a rise in rental yields which will occur through a combination of additional falling dwelling prices and, eventually, a rise in rents. Our analysis suggests the market impact would last by around three years."
"There is, right now, increased consensus that the RBA may have to cut rates this year. If we were to see a cut of, say, 50 basis points, this would provide some cushion to the effects of negative gearing repeal.
"Even so, the market would still record dwelling price falls. Housing construction, already in a slump, would likely fall further due to the lack of investor demand. This would set up a shortage of housing come later 2020, based on current strong population growth rates."
Of the capital cities, only Darwin may not see growth in rents and yields should the new negative gearing policy push through.
On the other hand, property prices are expected to decline in most capital cities between 2020 to 2022 due to 'rapid decline in investor demand', with Melbourne and Sydney experiencing the worst results. Perth, Adelaide and Hobart, meanwhile, may see growth between 2-10 per cent.
Impact on housing supply
Moreover, under Labor's negative gearing policy, the number of new homes may drop by up to 42,000, creating an $11.8 billion hit to the economy.
As such, Mr Christopher urged the Australian Labor Party to reconsider the possible implications of policy changes, particularly around negative gearing, considering the current state of major property markets.
Changing the tax system in the middle of a market downturn, as seen in Sydney and Melbourne, may end up doing more harm than good, he said.
"We encourage discussion of a phase-in period for such legislation that would reduce the economic shock that this tax change could create. Their policy may create distortion on pricing of off-the-plan developments and the likely losses investors in those properties would face come resale time to those who won't have the tax concession.
"While we take the view that negative gearing reform is a good thing over the long-term, such reform should be executed as part of a wider property tax reform that should be phased in over time," Mr Christopher highlighted.
Impact on investment activity
In a survey conducted by the Property Council of Australia, 49 per cent of investors said that they would leave the market should the changes be implemented.
According to Property Council of Australia's Ken Morrison, this is a direct challenge to Labor's assumption that their tax reform package will improve the overall state of the property market, particularly the new housing supply and construction.
"Investors will be less likely to invest in newly-constructed housing under the ALP's tax changes, not more likely. This is a critical new insight, because if less new housing is being created for people to rent, it can only mean higher rents in the medium term," Mr Morrison said.
Further, Master Builders Australia's Denita Wawn said that with housing market conditions already in sharp decline due to the tightening credit conditions and the softening of major markets such as Sydney and Melbourne, this could be the worst time to be discouraging property investment further.
"We need all incentives for investment on the table rather than taking away incentives from one part of the market to prop up another. This is just robbing Peter to pay Paul."
"Labor conceived this policy in booming housing market — this is no longer the case. House prices have fallen by at least 15 per cent in Sydney, Melbourne and Perth, while new dwelling approvals and lending volumes are driving lower at some pace," Ms Wawn highlighted.
Overall, tinkering with even a single part of the tax system at the moment would be risky and may ultimately impact average Australians the most.
Real Estate Institute of Western Australia (REIWA)'s Damian Collins cited the abolition of negative gearing in Western Australia during the 1980s, where the impact was 'so great across the country that negative gearing was reintroduced just two years after it was removed'.
"We must learn from history. Removing or meddling with one part of the tax system is irresponsible. Any changes to our tax system should be done holistically and include a full review of our entire tax system," according to Mr Collins.
Business as usual
Despite the heightened concern among property experts, Mr Pressley said that the possible impact of Labor's policy changes on negative gearing may not be as colossal as most people expect.
After all, 'tax policy is nowhere near the biggest influencing force over the property market'.
Thus, instead of sitting on the sidelines, he encouraged investors to simply reassess their portfolio and their strategies so they fit the current property market.
Apart from considering the current state of the market and the proposed policy changes, investors are also reminded to make decisions on the basis of property growth fundamentals – that is, supply and demand, infrastructure, population growth, jobs growth and overall local and national economy – as well as their personal and financial goals, capabilities and limitations.
"Buy for the long-term, make sure you've got the cash flow to support yourself and just pick good markets."
Moreover, Mr Pressley strongly advised against investing in property for the sole purpose of maximising the tax benefits of negative gearing because, at the end of the day, 'if you're negative gearing, you've lost money'.
Instead, he, along with other experts, encouraged investors to get in touch with professionals, where appropriate, to understand the possible implications of policy changes in the property market, and how they can continue to thrive in spite of them.
"Understanding how these possible changes can impact the broader market is a good starting point. Accountants will be well-versed enough to explain these to you, while taking into account your future ideas about how to operate your portfolio. Have a conversation with your trusted advisor as early as now."
As investors go on to reassess their investment journey, they are also advised not to rush into changing strategy because, at the end of the day, nothing has been set in stone just yet.
"Right now, we don't know who's actually going to be in power. There's strong opinions, of course, but you don't get to make a big investment decision off these speculations. You just need to wait it out and see what happens."