We get a lot of questions about house and land packages. Many individuals who are interested in property investing believe that it's just not possible to receive a good return on this kind of property investment strategy, however I would argue the point that the right package, purchased at the right time and in the right location can provide a solid return.
Blogger: Sam Saggers, CEO, Positive Real Estate
In the following few blogs, I will deal with some of the most common questions about using a house and land package deal for investment property:
1. How does a land and house package work?
Typically, the land owner is not the builder, but is either an individual or a developer who teams up with the builder to create a two part contract which contains the details of the prospective build.
When we advertise a house and land package it encompasses this 2 part contract between a developer (who is often the land owner), and in some cases we deal with a property manager as well as the builder, so there are a number of individuals involved in the transaction.
A key to finding a fantastic house and land package involves negotiating a good price on both the land and the build to ensure a good return, as well as finding benchmark homes nearby which are higher priced.
2. How does the loan work?
The loan structure can seem intimidating, especially if you're unfamiliar with the process,  but it's pretty straightforward, and there are a couple of ways it can work. After doing a draw down on the land purchase, the construction loan goes into effect. A construction loan is the most common means of financing a house and land package, and nearly all banks, lenders, funders, etc. offer this kind of loan.
What happens is, as the building commences, you draw down on the loan as you need funds for the project. Typically, a build from start to finish encompasses anywhere from 3 to 6 stages. So for example, the land might settle and you draw down the loan, paying interest on that portion of it.
Then, after the slab is poured, you do another draw down, paying interest on that portion, and so forth until construction has been completed.
A construction loan comes in a variety of guises. There are interest only construction loans, and there are ways which you can capitalise the interest on the loan. In other words, borrow the interest payments you would be making, as the construction is going on, and you capitalise that on the loan. So basically you cannot pay as you go from the interest only scenario, but rather borrow it as a whole amount.
At the moment, this is often a favorable way to go. You simply add it onto your purchasing costs, and off you go.
Looking at it from the view of taxes, if you're going down and paying interest on a line and constructing, but your not deriving an income because the property isn't completed, the interest you pay is deductible from your taxes. If you declare that the property is earmarked for rental purposes you can recoup some of those interest costs.
The average build time is around 26 weeks, however sometimes things can happen to delay a build. To protect our clients we insist upon adding a clause to the contract known as "liquidated damages". This clause ensures the client will be compensated if the builder doesn't complete the job within the time frame he specified in his bid. What happens is, for every day beyond the stated completion date, the owner will receive payment in the form of daily interest over and above settlement from the builder.
This clause, obviously, encourages a builder to do everything at his disposal to ensure a timely build. His profit is essentially taken from the last draw down, so his incentive to finish on time is strong since the faster the build, the more profit he can make.
3. How do I make money out of a house and loan package?
House and land packages are a great way to make money.  But of course the trick is to buy the land well, and to build a property that is going to come in at a fairly less expensive rate than what the major developer in the area is building new house and land packages for.
To use an example that we put together in Newcastle, the major builder in the suburb of Fletcher couldn't compete with the smaller developer in their own estate. What happened was, we bought the land off of the major developer, contracted with a smaller builder who could build a home similar to those the major builder was constructing for about $55,000 less. The result was that we had a house and land package which was in the same neighbourhood as the pricier homes, yet cost less to build – putting the investor in a strong cashflow situation.
This is an example of the formula "cheapest house in the best street" which works really well. What we look for in a house and land package – one which will be profitable for our clients – is an area with a low investor threshold within an estate. We're looking for about 20% investor to 80% owner occupied.
Where there's 70% or 100% investors in an estate, the property generally falls into disrepute – with little to no care and upkeep,  impairing the value of the property. Obviously this particular problem isn't an issue when buying a unit complex with a strata manager.
Certainly you may find cheaper properties online – sometimes 20 to 30 thousand dollars cheaper than what we can negotiate, but you have to determine – how many investors are in that estate? Quite often, people are misinformed as to the true number of investors within one complex. At Positive Real Estate, we try to get as minimal investor uptake as possible, as that is our client's best outlook for the future.
Obviously then, it's a balancing act of locating the right land, with the right investor profile, which then has the right amount of uptake for investors.
A large part of owning a land and home package obviously, is the ability to resell it at some point in the future. While finding property from "Joe the Cabbage Patch Farmer" can be less expensive than buying from a developer, the civils can be challenging, and this is the other component of good house and land packages.
Features to consider in the search for a good house and land package include:
How has the developer civilly landscaped the complex?

Are there overhead power lines?

Is there much open green space?

What is the ratio of owner occupier to investor?
About the Blogger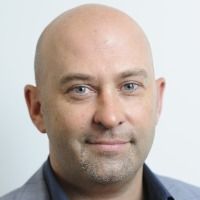 Sam Saggers is the CEO of Positive Real Estate, one of Australia's leading property investment and educational companies and highly sought-after buyers agencies. As a licensed real estate agent in every state of Australia, Sam's passion is assisting people to invest successfully in the Australian property market. He has personally brokered over 1,600 property deals in his fifteen-year career and has helped to educate more than 5,000 people in real estate principles through Positive Real Estate. Sam is the co-author of Think and Grow Rich In Property by Stuart Zadel and How to be in Debt for Millions and Be Happy About itand is currently in the process of writing another book on investing in property in Australia. Sam Saggers is also a keynote speaker on real estate and has recently founded the Property Wholesales Co-operative.
Top Suburbs
Highest annual price growth - click a suburb below to view full profile data:
latest news