Many individuals who are interested in property investing believe that it's just not possible to obtain a good return with a house and land package, however, purchased at the right time and in the right location can provide a solid return.
Blogger: Sam Saggers, CEO, Positive Real Estate
In my last blog, I dealt with the first most common questions about using a house and land package deal for investment property. Here, I continue answering these questions and further explain how to succeed with this type of property.
4. What is Land Registration?
There are two types of properties which get tendered to us:
In one instance, we deal with land which has not been registered. When our client gets in on the deal, the land itself is not even titled yet. And some of the time, if we're dealing with the right people, this is fine because we can sort of gauge the outcome, so for example Mirivac's the land holder for unregistered land and they say the land will be registered in ten weeks. I'm happy to put clients into a deal where the land will register in ten weeks. So they can buy the property, get their loan and they won't draw down for ten weeks.
The alternative is "Joe the Cabbage Patch Farmer" who sold his property to "Joe Blow the Developer", and he sells the land without a registration. Now I'm not comfortable putting clients into that deal because "will Joe actually get the land registered?"
Quite often, unskilled buyers will go out and buy a house and land package off a less impressive land owner and that land owner won't be able to get that registration of title through, and clients are stuck in a contract for years because their sunset date can be two or three years, and so the property never gets off the ground, the developer doesn't get his funding, etc.
Obviously then, it's important to know when or is the land registered and who is the land owner. When dealing with someone like Mirivac, it's not difficult to realize that they've got the muscle to register some land, however when dealing with "Joe the Cabbage Patch Farmer", you've got a different set of scales.

5. How Does The Build Approval Process Work?
When entering into a house and land package the actual house has to be approved by council - it is not pre-approved by council. In essence, council will approve the deal, there is little to no risk that the house that is going to be composed on that lot won't be approved, but then like any development, it goes through a planning process.
This is where we quite often work with a project manager, in the middle, to do the planning process for our clients. So remember then, we've got the landowner, we've got the builder, and in the middle we will often have a project manager that creates or makes sure that the project gets run on time.
The project manager will identify the improvements required. Quite often, at the point of buying the land our client will need to pay approximately $3,000 dollars to get the draft housing plans up and running. This allows the buyer to scope out the property that they want – a 3 bedroom or 4 bedroom house – there's all different sizes of properties you can put on blocks of land. This is usually the only cost, other than buying the land at this point in time.
So the development goes out – council has some conditions, and they have to refer it, and they will ask for more  specs if needed, approval process gets done and the building will eventually be approved, and construction will begin on that particular property, so council needs to get involved during the construction phase and will need to also certify the property on completion.
This is where the property itself gets council approval, and then gets certified for occupation. Occupation usually happens about 4 weeks before settlement, so it's a good opportunity for the homeowner to get their tenants into the property.

6. What Happens if Council is Delayed in Approving Plans?
Well, by having the "liquidated damages" clause in the building contract, this will be put back onto the builder if construction has started. If the council is delayed in approving the land, or approving the development application, then this is the purchaser's risk, and so what might happen, some project manager might put up a house, and for whatever reason they've put in the 2 bathrooms, and out back they've put in some landscaping plans or whatever it may be and the council might say, well we want some more trees or whatever it is, and so they could be particular, and that is at the buyer's risk, but it's usually minimized because these things are quite standard.

7. So, How Long Does the Build Take?
A build normally takes about 26 weeks from basically laying the slab. Generally the process of laying the slab starts anywhere from 3 weeks after settling the land, so the entire process takes about 6 months (26 weeks). Adding in the land purchase of about 3 months, everything could possibly be completed anywhere from 6, to 9, to 12 months.
Buying a land and house package is sort of like buying off-the-plan, but it's a little bit safer than buying off-the-plan in the respect that valuations happen as the draw downs occur – valuation on the land, valuation on the first construction, second, third...fifth and six draws, which means that on completion the buyer doesn't generally have a valuation charge.
So in this market it is nice to turn to, because we have less challenges than that of say off-the-plan.

8. Does the Client Have a Choice in the Color Schemes and in Choosing the Property Itself?
Yes, absolutely. At the beginning of the process when the buyer pays their $3,000, they'll be given the opportunity to talk to the project managers about floor tiles, wet areas, kitchen benchtops, splash backs, etc.. What we've noticed over the years is that many clients enjoy the "psuedo building" side of the process. They are actually learning as the process continues, which is a great experience for many people.
We've had a couple of discussions on the fact that a lot of people are doing this to understand how to build and they're being helped along the way by seeing the process itself. So from that point of view it's quite encouraging.
Some house and land packages are set in stone, as in they cannot flex on the design changes, but most of the ones we do, the client can add some extras or change a few bits and pieces here and there.
 
9. What Is A Turnkey Product?
Essentially, a turnkey means the property will come with all the bells and whistles, landscaping, driveways, blinds, curtains, carpet, fixtures, fittings, letter boxes, you name it, if it's turnkey it will be included. All our properties are turnkey, so it's important to ask what inclusions will be included in the property at settlement.

10. How Is It Different Than Off-The-Plan?
Both a house and land package and an off-the-plan strategy harness the strength of time in the market for an increase in value, so you are actually trying to buy into a market which is going to grow as well. A house and land package is a little bit different because you have a little bit more control over it, which is a good thing in this market, and one of the reasons why we're using it a little bit more than what we have done in the past.
The fluctuations are less because you are buying it as you construct. Certainly off-the-plan is a lot more carefree – you don't need to be so involved as a buyer, and we as real estate agents don't need to be so involved during the construction phase.
It's important to understand there is a difference, but essentially the same idea – buy in a growth market, try and get the best possible property in that growth market, build it and as it settles, realize the new value. I believe we're going to get some great results on the properties we've got under construction. It's easy to look back retrospectively on this kind of approach, and I'm sure as a couple of properties begin to complete that we sold six months ago -  the data that will come out will reflect that positive equity was created.
It's important to understand that with a house and land package there is certainly an ability to make equity out of the deal.

11. How is Stamp Duty Calculated?
Stamp duty is calculated on the land component only, so if you're buying a $400,000 property, but the land is only worth $100,000, you're only going to pay stamp duty on that proportion of the contract, so you pay it on the land only. Of course, in some states and territories there's exemptions, due to stamp duty savings and concessions by the government. For example, in New South Wales you wouldn't pay stamp duty at all right now on a house and land package, which is a great saving - meaning a perfect strategy for those who have little upfront equity or don't want to chew up all their savings on taxes - and want to keep their money for a buffer.
So for example, whereas the stamp duty on a $400,000 piece of property in New South Wales might be $14,000 – you would be buying the land at say $100,000 which would be $5,000, so you are making back what you would pay in interest during the construction with stamp duty, so it evens itself out, from a cashflow view.

12. What Are the Benefits Of A House and Land Package Over Existing Property?
Well, it is essentially creating equity, and I know a lot of us would like to find a deal which is older, and that we can renovate, if you just look at that concept of buying an older property, and renovating and having it revalued it's exactly the same, except we're using a new property, and we do that essentially by buying well.
Buying the land well, creating a contract with a builder that's going to build for less than other builders, but not skim. We make sure that we appeal to the owner-occupier market from a resale point of view, and we look for benchmarks in the street which are going to be far more expensive.
Now, to put that into perspective, a couple of our clients from our Newcastle group who actually live in Newcastle, which is a great testimonial, bought in one of our estates. The next door property was worth $580,000 – it was a "McMansion" - we put a 4 bedroom house worth $380,000 next to the "McMansion" - $200,000 variation from neighbour to neighbour, that gives the valuer a lot of confidence to revalue that property, and I would imagine upon completion we would see that property worth about $450,000 just by tinkering or changing or developing in a different style, which is going to be great, and the valuers will support it because the estate isn't saturated with investors. So consider it an easier form of renovating that people can do into an estate.
About the Blogger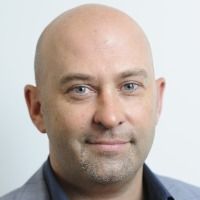 Sam Saggers is the CEO of Positive Real Estate, one of Australia's leading property investment and educational companies and highly sought-after buyers agencies. As a licensed real estate agent in every state of Australia, Sam's passion is assisting people to invest successfully in the Australian property market. He has personally brokered over 1,600 property deals in his fifteen-year career and has helped to educate more than 5,000 people in real estate principles through Positive Real Estate. Sam is the co-author of Think and Grow Rich In Property by Stuart Zadel and How to be in Debt for Millions and Be Happy About itand is currently in the process of writing another book on investing in property in Australia. Sam Saggers is also a keynote speaker on real estate and has recently founded the Property Wholesales Co-operative.
Top Suburbs
Highest annual price growth - click a suburb below to view full profile data:
latest news