Far too often, investors make the mistake of treating their properties as 'passive' investments. There's an exciting flurry of activity at the beginning, but once a property has settled, a tenant has been placed and a lease agreement signed, the investor mentally clocks off and acts as though their property is a 'set and forget' investment.
Blogger: Paul Wilson, Educating Property Investors, We Find Houses and We Find Finance

In my experience, I've come to appreciate that this approach can lead to some nasty surprises. When you're not monitoring the overall picture of what is happening with your investment, you run the risk of having a negative situation ¬– such as a tenant who is behind on their rent – turn into your worst property nightmare.
To be successful as a property investor, you really need to be an active player in the game. What I mean by this is, you need to be actively involved in what is happening with your properties.
Of course, when you're paying for a service, you expect to receive some level of management and expertise in return. That's why my philosophy is, I always try to manage my property managers, so I can let them get on with the business of managing my properties.
For instance, when I'm dealing with my property managers, I will often:
• Challenge them on their advice
If my tenant's lease is up and my property manager suggests I increase the rent by $5 per week, I want to know why. Why only $5; why not $10? What are local vacancy rates?
• Conduct my own market rent reviews
Rather than simply take their word for it, I always check the amount of rent my property manager is advising is market realistic. I always attempt to push the limits so I can squeeze the best rental return I can out of my property, without being so unrealistic that it sits vacant for four weeks while I wait for an extra $5 per week.
• Insist on multiple quotes
Many property managers have a list of plumbers, electricians and handymen on their books that they turn to on a regular basis. I've learnt from experience that repair and maintenance quotes can vary widely, so I always insist on at least two to three quotes before giving the go-ahead on any job.
A good property manager is a wonderful person to have on your side: they manage all of the day-to-day goings on for you, from arranging repairs and liaising with tenants to collecting the rent and managing disputes.
But while they're busy managing your investment, I believe it's wise for you manage your relationship with your property manager. It's the simplest and most effective way to protect your investment and ensure you're reaping the best possible rewards from your property.
About the Blogger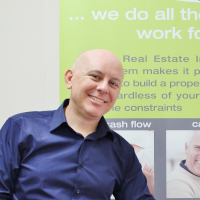 Paul Wilson is an Independent Property Investing Expert who's been educating and coaching investors since 2001. Author of 7 Deadly Mistakes Property Investors Make and How to Avoid Them, he also manages www.educatingpropertyinvestors.com.au, www.wefindhouses.com.au, and www.wefindfinance.com.au. 
Through his books and websites, Paul provides valuable, independent guidance and support by teaching strategies on how you can invest successfully, while protecting yourself from the common mistakes that trap many investors from reaching their full potential.
Paul doesn't promote cookie cutter strategies, instead he demonstrates how you can create wealth as a property investor regardless of your budget, location, strategy and risk profile. Paul makes his home on the Gold Coast and spends his leisure time enjoying adventures, surf and sun with his wife and five children. Protect and grow your portfolio with knowledge. Contact Paul today for a complimentary consultation: 1800 690 890 and ask for Paul, or email [email protected]
Top Suburbs
Highest annual price growth - click a suburb below to view full profile data:
latest news