Should new investors build an investment portfolio or buy their home first?  Which strategy is the winner?  
Blogger: Otto Dargan, director, homeloanexperts.com.au 
Ten years ago I rarely saw people buy an investment property before they purchased their home. These days I see it all the time.
This got me thinking as I'd never really looked at this in detail. Is it better to buy your home or buy your investment properties first?
Don't lose your first home benefits
If you buy an investment property first then you may not be eligible for grants and stamp duty exemptions when you buy your first home later on.
This varies from state to state so it is important that you know which benefits you are eligible for before you make any decisions.
Some people get around this by buying a home, living in it for six months and then renting it out. Others buy investment properties in a trust.
Technically you have never owned a property, it is your trust that owns the property, so you can still qualify for grants later on. Sneaky.
Just don't break the rules. You must actually live in the property! Big brother (Tony Abbot) is watching you.
Isn't it cheaper to buy than rent?
Interest rates are at all-time lows so yes in some suburbs it is cheaper to pay a mortgage than it is to rent.  Of course that's only half the story.
If you are in a cheaper suburb then it is normally better for you to buy your home because the cost of rent is high when compared to the price of properties.
Whereas in expensive suburbs with million dollar properties it is often much more affordable to rent than to own a home. It's in these high end suburbs that we see a lot of people get into the property market with an investment property before they buy their own home.
Your borrowing power may make the decision for you
If you have a low income or are buying properties on your own, as opposed to as a couple with two incomes, then you may find that you don't have the borrowing power to buy your own home anyway.
In this case it makes sense to buy some investment properties and let the tenant help you with your repayments. You can borrow much more for an investment property than you can for a home.
Did I mention that there is more to life than money?
Don't forget that there is something special about owning a home. It feels different to a house that you rent. It's yours. You do what you want. It isn't called the great Australian dream for nothing.
So when making this decision don't just think about your finances! Think about your life and what you want from it. Ultimately the decision to buy an investment or buy a home is a personal one and the right answer depends on your priorities.
Read more: 
Investor lending crackdown is 'dangerous'
Transparency boost for NSW real estate
EXCLUSIVE: The 6 week property transformation episode 1
5 ways to protect your property from pet damage
No spring in auction clearance rates 
About the Blogger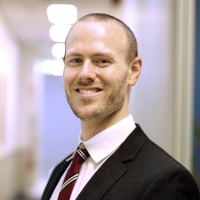 Otto Dargan is a two-time winner of St George Bank's 'Australia's Brightest Broker' competition and the managing director of specialist mortgage broker homeloanexperts.com.au. 
Top Suburbs
Highest annual price growth - click a suburb below to view full profile data:
latest news