If you are looking at purchasing an investment property in 2014 then here are my tips on how to succeed. 
Blogger: Warren Dworcan, managing director, Rate Detective Finance
1. Understand the demand and supply of the market
You need to understand the market forces and how they will affect property. Knowing what the demand and supply expectations and what could influence them are a must if you are to stay ahead. The key is to not only know where they are now but predict where they are expected to be in the next few years.
2. Have a strategy and a timeframe
Set yourself clear goals, both long and short term. You can then budget and plan better to stay on track and get the best return. Make sure you know what you will be holding for the next 5-10 years as this will influence the type of property you will purchase. Once you have a strategy, plan everything in accordance with it and do not stray.
3. Research rental returns in the area
Investigate what the current rent fees are in the area and how much they have changed in previous years. You need to find out what the expected growth is so you can evaluate what your rental returns will be in the future. It is also vital to research if there will be any projects that could harm returns, such as new apartments being built that could lead to oversupply.
4. Ensure you negotiate as well as possible
As well as getting the best deal from a financial point of view it is also important that you get the right package for your loan. The greatest deal for you may not simply be the one with the lowest rate. There are many packages out there which all offer different features. Choose one that suits your level of flexibility and that best matches your strategy.
5. Gather as much comparable data as possible
Any property purchase is a big decision so you need to get it right. Gather as much data as possible about the area you are looking to buy into so you can evaluate the choices. Check out local property listings in the area that are similar to gauge an understanding of how much each is worth. From here negotiate to what purchase price is appropriate.  It may be tedious but an informed decision will pay off in the long run.
6. Speak to experts in the market
As well as doing your own research it is a good idea to talk to a professional who knows the property market or the area. Often they have access to information you do not and may see things differently. This will give you a strong guide as to whether purchasing is a wise choice.
7. Consider a fixed rate loan
Look at the various options in the marketplace for fixed rates as well as variable, as you may find they suit your strategy better. By taking advantage of the current low rates there is potential for it to pay off in the long run.
8. Purchasing for investment purposes
You don't want the hassle of going through numerous tenants. If you keep your property well presented and have a clean bathroom and tidy kitchen you will attract better tenants. It is important that you have a lease in place with a quality tenant who is the right fit, which is why I recommend using a reputable rental agency to find such a person.
9. Future infrastructure
Check out what the local and state government plans for infrastructure are for the area. If there are plans for new or improved facilities then you can expect it to be a hotspot in a few years.  On the other hand if there is nothing in the works then value may not increase as much as other areas. Any new schools, hospitals, roads, shops or developments can all affect the future value so keep it in mind.
10. Keep an eye on the global economy
Events around the world and the nation can impact the market here in Western Australia. Keep an eye out on the global market as well as countries which we rely upon, such as the USA, China and the UK, and whether they are likely to influence property values here.
About the Blogger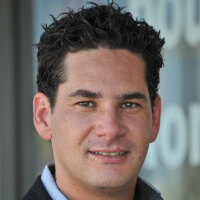 Warren Dworcan is the Managing Director of Rate Detective Finance, which provides information to consumers about home loans, credit cards, personal loans and personal insurance.
Successfully assisting thousands of Australians with loan enquiries in excess of more than $1 billion, Warren alongside his highly qualified and dedicated staff are equipped to deal with all aspects and complexities associated with the mortgage market.
Over the last two years Warren has been dedicated to growing the business into becoming one of the leading independent brokerages in Australia.
Recently recognised as one of the top brokers in Australia, Warren was awarded the coveted Australian Broker of the Year award in both 2012 and 2013 at the Australian Broking Awards in Sydney.
Top Suburbs
Highest annual price growth - click a suburb below to view full profile data:
latest news