In many respects, Western Australia has the strongest economy in the country - but what does this mean for property investors looking for long-term capital gains?
 Blogger: Daniel McQuillan, executive director, Investwise 
Western Australia has the strongest economy in Australia and you would think as a result that Perth would nationally have the most expensive home prices.
The reality is that Perth home prices are now amongst the most affordable in Australia taking into account the high wages in Western Australia.
In addition, rental yields for the well-located properties are still strong and the outlook for the Perth property market is still very favourable taking into account future population growth and the fact that the state economy is fundamentally sound.
With a median house price of $535,000,  Perth represents a low-risk environment to buy property with the potential for strong capital growth over the long term.
In contrast, every day we read about the Sydney property market booming with the median house price now over $800,000.
Unfortunately, this type of publicity tends to encourage first-time investors to make misinformed decisions and buy into 'booming' property markets such as Sydney precisely at the wrong time in the property cycle.
Making impulsive decisions to achieve a short-term gain is one of the key reasons why many first-time investors never go onto to build a property portfolio.
For example, ATO figures show that 72.8 per cent of individuals who own an investment property owned just one while 18.9 per cent of individuals own two. Only 0.9 per cent individuals or less than one in a hundred own six properties or more.
The main reason why so many individuals fail to own several properties is that they make mistakes with their very first property purchase. This then prevents them from moving on to buying additional properties.
However, individuals who do make the correct decisions at the start in property investment can go on to amass a highly successful property portfolio, which will help fund a comfortable retirement.
This is why is it critical to undertake extensive research before buying your first investment property to avoid simple mistakes that can undermine a long-term strategy of creating wealth through property investment.
Property still remains one of the best ways for mum-and-dad investors to create wealth and this has been proven over many years with Perth real estate achieving high level of capital growth consistently over several decades.
Many first time investors never buy more than one investment property because they make simple mistakes which include:
*  Investing in property with the view to a quick return rather than viewing it as a long-term investment and stepping ladder to purchasing a portfolio of properties that will fund their retirement
* Buying an investment property they would like to live in without thoroughly looking at capital growth and rental return potential
* Deciding to buy an investment property close to their owner-occupier home rather than looking at investment opportunities outside their local area
*  Buying into an area that is heavily marketed rather than focusing on overlooked suburbs that might present better long term capital growth – ie. sleeper suburbs
*  Selecting the wrong home loan ie. principal and interest rather than interest only which will help increase cash flow
*  Buying a property in a location which is not attractive to tenants ie. not close to amenities such as shops or transport
*  Purchasing a property in an area where there is an oversupply of properties meaning rents will be low and capital growth rates limited
* Trying to select the tenant themselves rather than using the services of a number of reliable property management companies
About the Blogger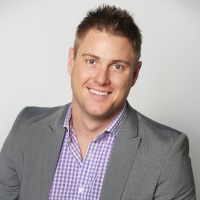 Daniel McQuillan has held senior positions in the property and financial services sector for over a decade. During that time he has gained professional qualifications and a wealth of experience that has enabled him to personally build a very successful property portfolio based on a targeted plan. In 2011, he established Investwise so he could utilise these skills to help other people create wealth through similarly devising a personal investment model that best suited their personal circumstances. As a result of this targeted and personal approach to property investment, Investwise is now one of the fastest growing property investment advisory services in Western Australia.
Further information can be found at www.investwise.net.au
Top Suburbs
Highest annual price growth - click a suburb below to view full profile data:
latest news