When it comes to the sale of a tenanted property, the tenant will have a huge impact on the price the seller obtains for the property – so you need to know how to manage the relationship and keep them on side. 

Blogger: Jarrad Mahon, Investors Edge Real Estate

Sadly most agents are so focused on a quick sale and often disrespect the tenant, putting them offside, leaving them frustrated and the seller out of pocket.
Here is what can go wrong and the approach I take to prevent it from happening.
Sell at the right time
Typical sales agents don't understand or care that selling a property with a long lease still in place will limit the market to just investors, potentially costing the seller thousands of dollars. More often than not a homebuyer will pay more for a property so you need to be able to give vacant possession. To do that the best time to sell a property is 8–10 weeks before the end of the lease, that way you will have 3–4 weeks to sell and then six weeks to settle. This will allow a homebuyer to move in on settlement or the lease to be renewed for an investor.
Give the tenants time to prepare the house
Most agents rock up to the house, tell the tenants it's going on the market and arrange for photos to be taken the next day. Instead, find out if they could use one or two weekends to prepare the house and give them a checklist to work through. Presentation is key to any sale and you will not be able to get it right without their cooperation. Make sure the tenants understand that they are on audition for a new potential landlord who, if impressed, will want to keep them on in the property.
Respect the tenant's space
They are still living there and it's their home. A lot of agents organise for an hour-long viewing on both Saturday and Sunday, then call with short notice during the week to get a new buyer that just rang through the house. After two weeks on the market, this approach will bring frustrations to a boil and the tenants will likely either shut down, and not allow the agent through the property or stop making any effort with presentation.
Instead limit the viewings to once per week on the most popular weekend day, unless you have a keen buyer that has already inspected the property and needs a second viewing to decide on an offer. There is no need to open a property for longer than 30 minutes as this gives buyers enough time to look everything over and ensures that they will see other buyers inspecting the property (essential to create a sense of competition).
Provide references and assistance to move
If you end up not renewing the tenant's lease and they have to move out, a lot can be done to help them find a new rental property quickly. The normal sales agent moves on to their next deal forgetting about the tenant, an agent can help them and ensure they have a place to move to. If the tenants have cooperated throughout the sale, I provide them with a reference letter and professional photos from the sale to support their rental applications. I will also connect them with our leasing team so they can have advanced warning of any new rental properties becoming available for lease. This is a great incentive for them to work with me on the sale.
About the Blogger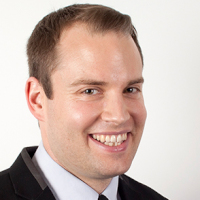 Jarrad is the director of Investors Edge Real Estate.
Jarrad thrives on helping hundreds of investors every year formulate a clear plan to get the best returns from their Perth property. This requires a carefully thought out and innovative approach to understand your situation and help you to make the right move at the right time.
His renowned personalised "Property Success Plan" takes you step by step through how to make thousands of extra dollars and avoid the costly mistakes that Jarrad has learnt the hard way by investing himself all around Australia.
Over the last five years he has used his engineering background to build and refine a unique property management, sales & investing process that is sure to impress while getting you real results.
A sales and marketing expert, Jarrad combines the latest technology and cutting edge sales strategies to sell homes across the whole of Perth metro area.
Top Suburbs
Highest annual price growth - click a suburb below to view full profile data:
latest news