One of the major reasons why so few people ever buy more than one investment property is that they try to manage their first investment property themselves.
 Blogger: Daniel McQuillan, executive director, Investwise 
It is a simple mistake but one which can have major negative consequences if you want to build a property portfolio and create personal wealth through property investment.
First-time investors think it is easy to manage a rental property until they pick the wrong tenant and end up with non-payment of rent or even significant damage to their property.
After leasing their property out to a bad tenant, these first-time investors become disillusioned with property investment and either sell their property or never buy a second investment property.
The danger of managing your own investment property is highlighted by the thousands of people listed on bad tenancy databases throughout Australia held by property management companies who can easily detect these people if they apply for a property they manage.
Unfortunately, these bad tenants prey on first-time investors who try to lease their properties themselves either in the mistaken belief that they can save money rather than employing a professional property management company.
The reality is that if you use the services of a professional property management company, not only do you have peace of mind that your interests are being protected but also your consistent cash flow through rents can assist you to buy additional investment properties.
There are also a number of other major benefits in using a property management company including:
* The services of a professional property management company are tax deductible.
* A property manager will also have a list of tenants who may like to rent the property. Many prospective tenants contact local property managers directly for information about properties for lease. In addition, a property manager will also have access to internet marketing which is becoming more important in the rental market.
* Showing prospective tenants the property takes time because people who want to lease a home generally want to view the property after work hours, such as the evenings or weekends. Private landlords are more restricted in their time and therefore may not be able to find the best tenant for the property in the fastest time.
* Having the tenant complete and sign their contract of agreement is very important as it protects the investor. A clearly written contract should explicitly state the responsibilities of the tenant and the owner. Some investors overlook this key part of renting a property with the result that problems are created between the tenant and owner.
* A property manager will be able to give an independent assessment of the correct rent for a rental property. Many first-time investors tend to overestimate the weekly rent they should charge, resulting in lost income through a high vacancy rate.
*Keeping a good tenant is also critical for the investor. One of the most common reasons why good tenants leave a rental property is that the landlord does not provide a high level of service ie. it may take weeks to fix an air conditioner because the landlord is too busy with personal issues. By employing a property manager, landlords can be assured that all of their tenant's requirements are dealt with promptly and this will in turn reduce vacancy rates.
*A property manager will conduct regular property inspections to make sure the investment property is properly maintained and take action if it is not. Maintaining the value of the asset should be a key consideration for investors and that is why regular property inspection reports are necessary.
*Because of the growing trend towards litigation, people who privately lease their properties can open themselves to litigation if they fail to discharge their legal responsibilities in relation to the investment property ie. fixing items in the investment property that could cause personal injury. A property manager is fully briefed on these legal responsibilities and this offers additional peace of mind for the investor.
* Problems can often arise when the tenant wants to terminate the contract ie. lack of notice or failure to leave the property in the same condition it was first leased. A property manager will ensure that the contract is properly terminated and that a new tenant can be sourced quickly reducing vacancy rates.
About the Blogger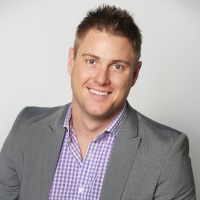 Daniel McQuillan has held senior positions in the property and financial services sector for over a decade. During that time he has gained professional qualifications and a wealth of experience that has enabled him to personally build a very successful property portfolio based on a targeted plan. In 2011, he established Investwise so he could utilise these skills to help other people create wealth through similarly devising a personal investment model that best suited their personal circumstances. As a result of this targeted and personal approach to property investment, Investwise is now one of the fastest growing property investment advisory services in Western Australia.
Further information can be found at www.investwise.net.au
Top Suburbs
Highest annual price growth - click a suburb below to view full profile data: