Buyer's agents are the perfect solution for investors who want to start or keep momentum with their property portfolio, but lack the knowledge or time to do so.
Blogger: Paul Wilson, Educating Property Investors, We Find Houses and We Find Finance

Surprisingly, only 36 per cent of investors actually consult a professional as the first step in deciding on an investment, according to research conducted by the Australian Securities and Investments Commission.
What's more shocking is that 37 per cent of investors don't have a long-term financial goal or a plan to reach it, and 12 per cent of investors never review the performance of their investments.
Enlisting the services of a buyer's agent can help you define your strategy and could potentially save you thousands with their knowledge and negotiating power, increasing the chances of you getting a great deal.
At the end of the day, you're paying the money, so if your buyer's agent isn't up to scratch it's okay to say 'See you later'. Finding a buyer's agent you can trust is half the challenge, but the good news is that it's in the early stages that you can tell if they're a keeper. I've outlined some key qualities to help you spot a great buyer's agent.
- In your first meeting they asked questions about you
Usually you'd expect it to be the other way around – the client asking the buyer's agent the questions. This would have happened too, but how is the buyer's agent supposed to find the right property for you if they don't get to know you first?
- They listened carefully to your search criteria
They made a note of everything you said and cleared up anything they weren't sure of. Having a crystal clear search criteria shows good signs of a buyer's agent with attention to detail.
- They don't suggest properties outside of your price range
While they might make suggestions and challenge you to consider different options, a buyer's agent that constantly suggests properties outside of your price range is only after one thing: your money. Also be wary of 'Yes man' buyer's agents who constantly agree with you.
- They have their finger on the pulse
Of news, research, changing legislation, listings and opportunities. This is one of the biggest benefits of having a buyer's agent on your side. They keep up with the latest so you don't have to. It's a big part of what they do, and a great buyer's agent will sleep, eat, and breathe property.
- You know how much you are paying and they know what is expected of them
A great buyer's agent will leave nothing to chance and staying on the same page ensures the relationship with your buyer's agent is kept running smoothly. Part of this involves knowing exactly how much you'll end up paying for their services and making sure your buyer's agent knows what results you expect from them. 
This post originally appeared on www.wefindhouses.com.au
About the Blogger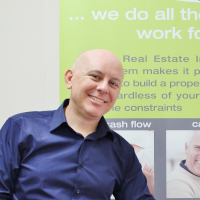 Paul Wilson is an Independent Property Investing Expert who's been educating and coaching investors since 2001. Author of 7 Deadly Mistakes Property Investors Make and How to Avoid Them, he also manages www.educatingpropertyinvestors.com.au, www.wefindhouses.com.au, and www.wefindfinance.com.au. 
Through his books and websites, Paul provides valuable, independent guidance and support by teaching strategies on how you can invest successfully, while protecting yourself from the common mistakes that trap many investors from reaching their full potential.
Paul doesn't promote cookie cutter strategies, instead he demonstrates how you can create wealth as a property investor regardless of your budget, location, strategy and risk profile. Paul makes his home on the Gold Coast and spends his leisure time enjoying adventures, surf and sun with his wife and five children. Protect and grow your portfolio with knowledge. Contact Paul today for a complimentary consultation: 1800 690 890 and ask for Paul, or email [email protected]
Top Suburbs
Highest annual price growth - click a suburb below to view full profile data:
latest news