Astute buyers are still able to find great investment properties in Perth if they know how to identify areas primed for capital growth. 
 Blogger: Daniel McQuillan, executive director, Investwise 
If you have ever read the highly motivational speech by Russell H Conwell, "The Acres of Diamonds,' you will understand that diamonds can be found in your own backyard without spending huge amounts of money and effort looking for them elsewhere.
Internationally regarded as one of the world's best motivational speeches ever written, "The Acres of Diamonds,' is very relevant to the current Western Australian property market.
It may surprise you that astute property buyers can still purchase properties in areas of Western Australia that can even outperform the booming Sydney market.
Even though the median price of a home in Sydney jumped by 16.4 per cent over the last financial year, top performing locations in Western Australia exceeded Sydney's stellar growth rate.
These top performing locations in WA included Abbey (+23.4%) Alfred Cove (+23.3%), Mosman Park (+23.3%), Mt Barker (+22.6%), Golden Bay (+21.4%), Coolbinia (+20.4%), East Cannington (+20.1%), Helena Valley (+19.5%), North Fremantle (+19.1%) and Kenwick (+18.3).
While the overall median house of a property in Perth increased by 5.2 per cent over the last financial year, there are still great opportunities locally to create wealth through property investment that can even excel major boom markets such as Sydney. Emerging property hot spots in Perth include Burswood and Maylands where Investwise clients are achieving strong levels of capital growth based on recent purchases.
Unfortunately, too many people follow media headlines and invest in the eastern states without looking closely at the tremendous property investment opportunities that exist in their own 'back garden.'
Investing outside the state has it special dangers as you lose the ability to easily visit any properties you want to buy and undertake local research.
Very low interest rates as well as affordable and stable property prices in Perth are encouraging more first home investors to enter the market locally.
Astute investors have the opportunity of creating wealth in a short period of time if they carefully select an area that has been overlooked by other buyers. The property market does not operate in a uniform manner and this creates opportunities for investors who can pick a future boom area.
If you are considering buying an investment property during the coming months and want to select an area with the capacity for fast capital growth, then you should consider the following points:
* A choose a well-located suburb which has underperformed in recent years. For example, if a suburb has achieved an annual average capital growth with the median house price of over 10 per cent for the past ten years and during the last year recorded a negative price growth, then there is a real chance that property values will rebound during the coming year as part of an upward market correction.
* Pick a suburb beside an area that has already boomed. The property market does not move in a uniform manner and buyers respond to strong price-growth rates in one area by searching for less expensive properties in neighbouring areas, which in turn reduces supply and puts an upward pressure on values.
* Land scarcity can drive up property values very quickly. For example, a good tip is to select a well-located housing estate where vacant land lots are nearly exhausted and select a property in this suburb which will appeal to future buyers such as a property overlooking a lake or park.
* New infrastructure can quickly boost property values. In recent years, deep sewage connection to older areas of Perth has allowed for the subdivision of larger blocks, which has dramatically boosted the value of these properties. It is wise to check with relevant government authorities to determine future zoning and infrastructure changes. Alternatively, new roads or rail links can quickly boost the values of outlying suburbs.
About the Blogger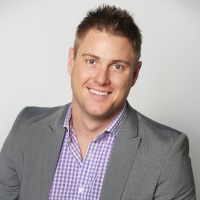 Daniel McQuillan has held senior positions in the property and financial services sector for over a decade. During that time he has gained professional qualifications and a wealth of experience that has enabled him to personally build a very successful property portfolio based on a targeted plan. In 2011, he established Investwise so he could utilise these skills to help other people create wealth through similarly devising a personal investment model that best suited their personal circumstances. As a result of this targeted and personal approach to property investment, Investwise is now one of the fastest growing property investment advisory services in Western Australia.
Further information can be found at www.investwise.net.au
Top Suburbs
Highest annual price growth - click a suburb below to view full profile data: