Property managers can help you significantly increase your portfolio's performance – so how can you identify the top performers?
Blogger: Andrew Crossley, Australian Property Advisory Group
Dealing successfully with rentals does require agents to have the knowledge, expertise and systems in place to ensure that a property is managed properly.
When things go wrong (and they DO!)
Whilst there are horror stories of 'trashed' properties and months of unpaid rent, fortunately, they are relatively rare. Often these situations occur when the landlord tries to deal directly with the tenant without following due process. When things go wrong, the landlord is left to deal with the aftermath, with no back-up.
Agents should be chosen carefully, after background research, to avoid settling for someone who is somewhat remiss about the process. If an agent is involved and their actions are found to be negligent or at fault, then at least there are avenues for compensation.
On the flip side, there have been landlords who take advantage of desperate tenants (such as students, immigrants and, sometimes, illegal immigrants.) These types of landlords need the full weight of the law to come down on them. On a more positive note, the majority of landlords are normal people who require their property to be run properly in order to pay the mortgage.
What to look for in a property manager
Choose a well-established agency with a good sales team and well-established rental division.
Ensure the commission paid is well spent. This is generally 7 per cent plus GST for their management fee to collect rent and one to two weeks' rent for leasing.
From time to time, a landlord will upgrade or add to his/her portfolio. In this instance, the landlord will often look to the agent to sell the unwanted property. If keeping the property, they can try to negotiate a lower management fee (when having multiple properties managed by the same agent). This ensures an ongoing and mutually beneficial relationship with the agent.
Reference follow-up. Managing properties often ask applicants for references, usually from previous landlords or agents. Often these references are written as an inducement to leave rather than being a genuine reference, which can negatively impact on the applicant who, in actual fact, is a good tenant. A good agent will check the references via a follow-up call to the agent or landlord, and also check that the applicant does have a regular job, time of tenure, etc. A good agent will also call upon further references, such as those from a central credit agency, that will show up any bad debts or adverse credit history. 

Thorough checking of applicants. Background on the tenant should include gaps in rental history, employment, salary, references, etc. An ideal tenant will have rented through a real estate agent previously – this way, a solid rental history can be obtained from the former agent. A tenant ledger can be requested, which often reaffirms what the managing agent has told the new agent. If the tenant is renting privately, ownership searches ensure the specified owner is indeed the owner. If an applicant owns their own home, a good manager will ask for a rates notice as proof of ownership and speak to their sales agent for details. 
Dates this person has been in the property are checked to ensure there are no gaps. If there are gaps, often this person is not divulging the details for a reason, casting doubt over their honesty. 
Once residential details are confirmed, the focus is on their income. If they are self-employed, an ABN check is done and contact made with their accountant to request end-of-financial-year summaries. If a person is working for a company, a good agent will do a web search on the company and check the ABN to ensure the firm is legitimate. Mobile numbers should not be called for references – only landline and business numbers should be confirmed. Furthermore, only head members of staff should be contacted (i.e. managers or directors) to ensure the applicant's friend is not being spoken to. 
If an applicant is receiving benefits, a Centrelink statement and bank statement would be requested to ensure their income is sustainable and sufficient to accommodate rent and everyday living expenses. 
Once these thorough checks are completed, all applications will go to you, the landlord, to make the ultimate decision, accompanied with recommendations. A bad rental agent will be too lazy to provide recommendations (including feedback on quality of references, etc.) which would allow the landlord to make an informed decision.
In summary, rental managers are expected to represent the landlord's best interests. Many forget who pays their wage and they start to become too close to the tenant. Seek testimonials from existing clients; ascertain how many clients are on the agent's rent roll to determine if it is too many or too few. Finally, be prepared to fire your agent at the first sign of laziness or inability to perform their duty. It is a duty.
About the Blogger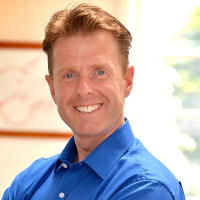 Andrew Crossley is a property investment advisor and property advocate and the founder of Australian Property Advisory Group, specialising in representing the buyer not the seller. He is also the author of the #1 International Amazon Best Seller 'Property Investing Made Simple' comprising of the 7 key tips to reducing property investment risk and create real wealth. (Busybird Publishing, $24.95). For more information visit www.australianpropertyadvisorygroup.com.au. 
Top Suburbs
Highest annual price growth - click a suburb below to view full profile data:
latest news