If the façade of your home or investment property is showing its age or you are ready for something new, there are some techniques that you can use that are surprisingly simple and easy on your budget.

Blogger: Jane Eyles-Bennett, Hotspace Consultants
A change of colour, addition of landscaping, or use of accessories can make a stunning change in your home's exterior design. Here are five tips for giving your house a facelift.
Paint
Even if you do not dramatically change the colour, fresh paint gives a home a clean, new feeling. Of course, if you make a colour change, you can completely reinvent the appearance of your house. Before painting your home or investment property, make sure that you have prepared the walls well as possible before beginning. Want a fresh, clean look without repainting your entire house? Try repainting just your trim for a big boost with less work.
Landscaping
Adding new trees, bushes and grasses to your yard can significantly add to the home's curb appeal. Consider the style that you are attempting to create, as well as the blooming seasons for various plants. Consult with a nursery if you aren't sure what will work in your yard. For visual appeal, use a variety of plant species that bloom at different times of year. Choose dark leafed plants if your home is a light colour and lighter coloured plants if your home is dark for a stunning complement to each other. Plants with rounded, rather than spikey, leaves tend to create a more welcoming atmosphere for those walking up to your front door. I like structured, 'architectural' plants for a more modern effect.
Awnings or Shutters
You can change the style of your home's exterior and add some visual texture and depth by installing awnings or exterior plantation shutters around your windows. Awnings extend beyond the wall of the home, creating depth and giving shade to the windows for added energy efficiency. Shutters have the ability to give your home a new style depending upon whether you choose modern, traditional, or rustic type. Either option allows you to add a splash of something different to the façade of your home.
Front Door
You may be surprised how much you can update the appearance of your home's exterior design by creating a focal point surrounding your front door. By painting your door a bright or contrasting colour and surrounding it with potted plants or seasonal décor, you can easily give your home or investment property a more inviting appearance.
Fencing
Updating or adding front yard fencing can update your façade without even going near the house! If you have an existing fence, consider paint or adding landscaping or accessories to give it a fresh appearance. You might add a gate or decorative panels that can make the entire fence look brand new. When installing a new fence, coordinate the colour and style with your home's existing exterior design. Think about the desired function and design of your fence before choosing the material, height, colour and type that is best for your front yard.
Read more: 
Which property strategy is the winner? 
Perth suburbs with achievable capital growth 
Should I buy property with an SMSF? 
Can a tenant refuse you access to your property? 
How to renoncile your dream with your budget 
About the Blogger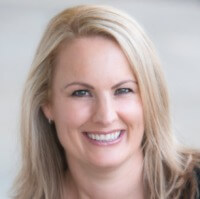 Jane Eyles-Bennett is an interior designer specialising in renovating property for profit. With over 500 happy clients to her name and millions of dollars in extra profits generated for them during her career, her business Hotspace Consultants is who smart property investors turn to for guidance when embarking on a renovation.
Top Suburbs
Highest annual price growth - click a suburb below to view full profile data:
latest news