One of the most important questions most first-time investors ask themselves is whether they should buy an older established property or a new property.
 Blogger: Daniel McQuillan, executive director, Investwise 
Generally I favour investing in new properties located in prime areas. That way you can get the best of most worlds – maximum tax benefits through depreciation as well as strong capital growth moving forward.
It is also much easier to get a tenant for a new property and the rents are generally higher compared to older properties, which further boosts your cash-flow position and this in turn enables the investor to build a property portfolio at a faster rate.
New properties also come with a builder's structural warranty, which means the investor is not financially drained paying for maintenance repairs which can be quite expensive, taking into account higher building costs in WA.
These maintenance costs are a key issue that is often overlooked by first-time investors when they are considering buying an older property.
Many first-time homebuyers and investors tend to be attracted to lower-priced properties that may be around 20 years old and believe these represent a sound investment without taking into account the maintenance costs.
These maintenance costs, however, can represent a major financial drain, particularly when the home may require significant repairs.
Some of the common maintenance problems with older homes were recently highlighted by an ABS survey. While the survey found that 80 per cent of homes have no major maintenance problems, it found that some required significant work to repair defects. The most common problems were related to cracks in walls and floors as well as foundations.
MAINTENANCE PROBLEMS WITH HOMES
| | |
| --- | --- |
| Maintenance problems with homes | % of total |
| Major cracks in walls/floors | 7 |
| Sinking/moving foundations | 5 |
| Rising damp | 4 |
| Walls/windows out of plumb | 4 |
| Sagging floors | 3 |
| Major plumbing problems | 3 |
| Major roof defects | 3 |
| Wood rot/termite damage | 3 |
| Major electrical problems | 1 |
| Not known | 1 |
| No major structural problems  | 80 |
• Components do not add to total as more than one response was allowed.
Source: ABS Housing Survey Cat 4182.0
Generally, the older the home, the more maintenance is required over time. This is particularly the case with homes more than 40 years old. Some investors who buy older homes for renovations, for example, substantially underestimate the cost of rewiring or re-plumbing the home.
Anyone who is considering buying an older-style home should consider employing the services of a registered builder who will undertake an inspection of the property and provide a detailed report on the structure of the building.
These independent building reports not only give the homebuyer peace of mind but may also assist them in the negotiation process of buying the home. For example, if the building report identified problems with the roof, the homebuyer could request that the price of a home be adjusted to take into account the costs of repairing it.
In addition, homebuyers should also consider completing a terminate inspection report before purchasing an older property. Termites can cause significant damage to a property which is not always visible to the human eye.
About the Blogger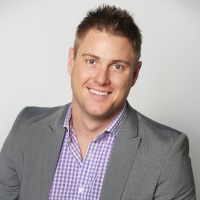 Daniel McQuillan has held senior positions in the property and financial services sector for over a decade. During that time he has gained professional qualifications and a wealth of experience that has enabled him to personally build a very successful property portfolio based on a targeted plan. In 2011, he established Investwise so he could utilise these skills to help other people create wealth through similarly devising a personal investment model that best suited their personal circumstances. As a result of this targeted and personal approach to property investment, Investwise is now one of the fastest growing property investment advisory services in Western Australia.
Further information can be found at www.investwise.net.au
Top Suburbs
Highest annual price growth - click a suburb below to view full profile data:
latest news