It's not too late to plan out your year and set yourself up for success in 2015. 

Blogger: Sam Saggers, CEO, Positive Real Estate
One of my favourite things about a new year is the "open slate" feeling.
You know the one...where a world of possibilities awaits you and all you have to do is reach out and "grab 'em"?
Yeah, that one.
While you can – and should – recreate that feeling at any time of the year to achieve your goals, there's something extra special about the "new year".
To make the most of this year, make it a point to remember these 9 things:
1. Your successes
Think back to last year. Remember those goals you met and all that you accomplished.
Even if you feel like you got "nothing" done, don't be discouraged. If you ask someone else they'd probably remind you of a few things you did that really mattered - even if they weren't part of your plan.
2. Your mistakes
Mistakes are fantastic learning opportunities so don't discard them. 
Think carefully about what went wrong and you very well might discover that something good came out of the situation.
At the very least you'll know what NOT to do next time you're faced with a similar situation!
3. Your dreams and goals
Everyone's favourite fantasy writer C.S. Lewis once said, "You are never too old to set another goal or to dream a new dream."
Dreams are powerful motivators but like a rudderless ship, they won't guide you to your destination if you don't use goals to direct your course.
4. Practice self-discipline
Put programs in place to help with this. For example, use a calendar and/or planner to help you keep tabs on your goals on a regular basis.
In some cases you can use accountability strategies - such as telling a friend you've set "X" goal that you want to achieve by "Y" date.
This strategy works in two ways.
1. Your friend will be keen to help and so will remind you
2. The simple act of telling them will motivate and help you remember as well!
5. Take it easy on yourself
You're going to screw up sometimes! You're only human after all so berating yourself for messing up won't help. In fact it may discourage you to the point of giving up.
Treat yourself like you would a friend (without making excuses of course) and you'll be encouraged to try even harder.
6. Trust yourself
Trust that once you've been given the right information you'll know what to do with it... and that you'll do it well.
7. Plan ahead
A savvy way to look to the future is to "hope for the best and prepare for the worst."
Look at where you are, think about where you want to be, and set a course that will help you reach your destination.
For example, experts say that in this economy it takes about six investment properties to achieve financial freedom.
If you purchase wisely, across a number of marketplaces, with generous buffers and quality insurance in place you'll not only take advantage of the great wealth creation that property investing is, you'll hedge against falling values by keeping your portfolio diversified.
8. Ask for help
You "don't know what you don't know." That's why it's important to ask for help from people who are where you want to be, such as active and experienced property investors.
Hint: People LOVE to share what they know. Don't you?
9. Do what you love
It's been said... and it's so true... that if you do what you love you'll never work a day in your life!
Property investing can give you the financial freedom to chase after your dreams and do what you love to do.
About the Blogger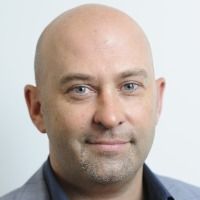 Sam Saggers is the CEO of Positive Real Estate, one of Australia's leading property investment and educational companies and highly sought-after buyers agencies. As a licensed real estate agent in every state of Australia, Sam's passion is assisting people to invest successfully in the Australian property market. He has personally brokered over 1,600 property deals in his fifteen-year career and has helped to educate more than 5,000 people in real estate principles through Positive Real Estate. Sam is the co-author of Think and Grow Rich In Property by Stuart Zadel and How to be in Debt for Millions and Be Happy About itand is currently in the process of writing another book on investing in property in Australia. Sam Saggers is also a keynote speaker on real estate and has recently founded the Property Wholesales Co-operative.
Top Suburbs
Highest annual price growth - click a suburb below to view full profile data:
latest news