The size and significance of the Western Australian residential property market have been highlighted by new ABS figures - so investors would be wise to follow the investment property advice of taking another look at Perth. 
 Blogger: Daniel McQuillan, executive director, Investwise 
The size and significance of the Western Australian residential property market has been highlighted by new figures from the Australian Bureau of Statistics (ABS), which shows that the one million houses in the state have a collective value of $600 billion.
Looking at a national level, the ABS figures show that the 9.4 million homes throughout Australia are collectively worth $5.4 trillion, which is more than three times the value of Australia's annual economic output.
Overall, the ABS figures also found that the collective value of our homes throughout Australia grew by an amazing $407 billion.
These are mind-blowing figures and highlight why so many people are attracted to buying property for investment purposes.
In Western Australia, where the property market is worth $600 billion, there are now amazing opportunities for astute investors.
The overall WA property market is now in a temporary lull phase, which means it is a great time to buy well-located real estate where the key fundamentals are sound.
There is an old saying that you buy 'straw hats in winter' and this aptly describes the investment opportunities for astute buyers in the WA property market.
Economic commentators believe that the long-term outlook for the WA economy still remains very optimistic, so it is only a question of time before property values begin to rebound strongly.
With interest rates now at record lows and property prices still relatively affordable in many parts of the state, now is a great time to buy an investment property in Western Australia, and especially Perth.
Despite the temporary lull in Perth house prices, there are still a number of key hotspots that have achieved double-digit capital growth during the past year.
These areas include Maylands, where the median house price jumped by 11.5 per cent to $750,000.
Here are seven tips for investors looking to invest in the Perth property market for the first time. 

* Use the R.C.C location rule when buying an investment property. It should be located either near the river, coast or city. Properties in these areas generally have demonstrated higher rates of capital growth and rental returns.

* Begin your property portfolio by purchasing a well-located property for less than $550,000. Buying a lower-priced property will give you good experience while at same time not financially over committing yourself. You can start by buying a smaller property in a high capital growth suburb such as an older home or unit located near the river or close to the beach.

* Consider the land content of the investment property rather than the structure of the home. It is important to remember that land appreciates in value and the buildings depreciate in value. A property which has a land content of more than 75 per cent has a greater chance of appreciating at a higher rate than a property where most of the value of the property is in the building.

* The block size of the property is also important. The larger the block the greater the potential the property has for future subdivision, which will significantly increase the value of the property. You should check with the local council to ascertain any future changes to land zoning which might allow the opportunity for higher density homes.

* Consider buying a property where there is a broad range of property owners rather than just investors. For example, if the area has a significant number of owner-occupied homes it means that the potential pool of people wanting to buy your investment property in the future will be much higher than a property that just appeals to investors.
* Rental income is a key factor when choosing an investment property. Your property should be located close to schools, shops and transport to attract the highest number of tenants.

* Always work towards a strategy of buying several investment properties rather than just one or two. Through owning several investment properties, you can create significant amounts of personal wealth. To achieve this outcome, put in place a long-term strategy and stick to it. 
About the Blogger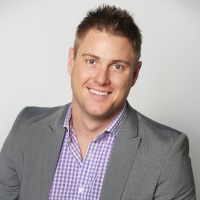 Daniel McQuillan has held senior positions in the property and financial services sector for over a decade. During that time he has gained professional qualifications and a wealth of experience that has enabled him to personally build a very successful property portfolio based on a targeted plan. In 2011, he established Investwise so he could utilise these skills to help other people create wealth through similarly devising a personal investment model that best suited their personal circumstances. As a result of this targeted and personal approach to property investment, Investwise is now one of the fastest growing property investment advisory services in Western Australia.
Further information can be found at www.investwise.net.au
Top Suburbs
Highest annual price growth - click a suburb below to view full profile data:
latest news