The location of a property will always influence its value more than the property itself. 

Blogger: Ben Kingsley, Property Investment Professionals of Australia (PIPA)

More often than not, new property investors and wannabe property investors spend most of their time searching and looking at 'nice' properties, thinking that's really all there is to investing in property. They'll seek out a nice place, make sure it fits their price range, and then buy it.
However, this is the perfect illustration of why so many property 'investors' usually have underperforming properties.
Professional property investment analysts and advisers know that approaching property investment like this is a sure way to lose money, or at the very least, limit your potential to make decent returns. Moreover, professional investors know that the location or area they are going to invest in is so much more important than the actual property they select.
My business works on the basis of an 80:20 location:property ratio, which is always part of the first conversation we have when we are educating our clients about property investing.
Quite simply, according to this theory, 80 per cent of your investment returns are going to be generated by the location demand of a property, and just 20 per cent of your returns are going to come from the physical property.
I'll illustrate the power of location with an example that works in every Australian state. Let's say you are travelling through a regional town and you spot a beautiful four-bedroom home from a bygone era, full of period features. It's an absolute classic. What do you think the property would be worth? In a regional town, your range is probably going to be anywhere between $500,000 and $1,000,000, depending on the town's size.
But imagine if we picked this property up and relocated it alongside similar properties in a major city. The exact same property would draw anything from $1.5 million to in excess of $10 million.
Undeniably, this clearly demonstrates that a property's location plays a critical role in its capital growth story. However, some properties will command a stronger influence on your returns than 20 per cent.
In city areas, classic period homes and units always attract greater buying interest and achieve premium results over any standard property stock. Such rarity can influence this ratio quite significantly, and it could shift from 80:20 to 60:40 or 50:50 when it comes to location versus property.
In a regional town, such a property may attract a premium, yet when it comes down to it, it would still simply be offering the four bedrooms, two bathrooms, two living areas and decent land size, which many new properties in the same area might also offer.
So, while rare properties may skew the location:property ratio somewhat, for most properties, location is going to be your biggest investment factor.
Getting the location right will deliver you upwards of 80 per cent of your returns. Equally important is that you don't need a million-dollar budget to get into the right location. You can buy an ugly duckling or basic property in a great area, at a price point your budget can accommodate, and still achieve an above average result.
So don't base your investment on a property's appearance. Ride the location-demand wave and enjoy solid returns.
Contact this Blogger Immediately
About the Blogger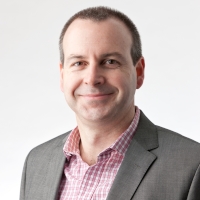 Ben Kingsley is the Founding Director of Empower Wealth and Chair of Property Professionals of Australia (PIPA). A qualified Property Investment Advisor (QPIA), Ben is a Licensed Real Estate Agent in (VIC), (NSW) & (QLD), a Licensed Finance Advisor, holds an Associate Diploma of Business and has become one of Australia's leading experts in residential property investing.
Ben is a regular media contributor and keynote speaker featuring at the Home Buyer and Property Investor Expo and CPA development sessions around the country. He appears regularly as a panellist and commentator on Sky Business News 'Your Money, Your Call' and Melbourne Property TV. Ben also provides content many of Australia's leading Property and Money magazines and online news providers.
Top Suburbs
Highest annual price growth - click a suburb below to view full profile data:
latest news