Succeeding in property is much like following a recipe – but get your ingredients wrong and your investment cake might sink, burn or crumble. 

Blogger: Ben Kingsley, Property Investment Professionals of Australia (PIPA)

I'm very fortunate in my role with the Property Investment Professionals of Australia (PIPA), as well as in my business activities, to have the opportunity to engage with thousands of existing and aspiring property investors every year.
Through these encounters I get a tremendous insight into why and how property investors are going about their investing – some more successfully than others.
More often than not, those who have been unsuccessful have been unsuccessful for the very same reasons. They're all missing the vital ingredient for property investment success: strategy.
Generating wealth through property really is very much like following a recipe. You need a range of well-measured ingredients and you need to follow a careful set of steps.
And usually, if you follow the recipe, your cake will turn out a perfect, delicious success.
But if you don't follow the recipe, your cake could turn out to be a disaster. Similarly, diving blindly into a property purchase is the fastest route to investment disappointment.
In fact, the humble recipe is really the perfect metaphor with which to explain the importance of a strategic approach to property investment. We don't bake a cake successfully without referring to a recipe carefully – and our property investment approach should be the same.
THE 'BAD CAKE' EXPERIENCE
Interestingly, when I talk to investors – even successful investors – I often learn that many of them have had a 'bad cake' experience in the past. Moreover, many see that the reason their cake didn't turn out was actually two-fold.
Firstly, they realise that they didn't have a true investment strategy in place. They were just trying to cook up an investment without following any proven recipe. It was an ad-hoc approach that caused them more pain than good.
Secondly, a lot of them, after either losing money or not making the investment returns they had hoped for, realised they didn't know what recipe they really needed. They realised they needed some professional help in the form of a property investment adviser.
A RECIPE FOR SUCCESS
Not every Tom, Dick or Harry can write a recipe book, and the same goes for property investment strategy.
While many investors like to think they know a bit about the property market, nothing compares to strategic advice from a professional.
Property investment advisers have studied the property market and investment fundamentals and have spent a lot of time understanding what ingredients are essential for success.
They can shape your investment strategy based on fundamental ingredients, such as the cash flow you're going to have or need today and into the future, the equity you might have, what type of risks you're willing to take and what kind of leverage you might need. Furthermore, they'll assess what financial goal you're hoping to achieve, and how much time you have to achieve it.
Just like we all have different 'dietary requirements', advisers recognise that all investors have unique situations and circumstances that need to be considered in order to create the perfect recipe, and they will look at this in great detail. It's then all about rolling out the strategy and following the recipe to success.
IT'S NOT WORTH THE RISK
Whether you're a complete novice, or an investor unimpressed with your returns thus far, my advice is don't try to bake your own cake using an ad-hoc, untested approach.
Property is much too expensive and much too big a commitment to just try to mix your own ingredients when you don't really know what you're doing.
Instead, just like the great chefs of today, learn your craft from others and learn not to make the mistakes that others might have made in the past.
Get professional help from a qualified property investment adviser (QPIA) – remember to look for the PIPA logo – and let them help you build your strategy and plan for success. 
Contact this Blogger Immediately
About the Blogger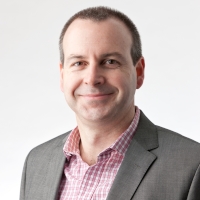 Ben Kingsley is the Founding Director of Empower Wealth and Chair of Property Professionals of Australia (PIPA). A qualified Property Investment Advisor (QPIA), Ben is a Licensed Real Estate Agent in (VIC), (NSW) & (QLD), a Licensed Finance Advisor, holds an Associate Diploma of Business and has become one of Australia's leading experts in residential property investing.
Ben is a regular media contributor and keynote speaker featuring at the Home Buyer and Property Investor Expo and CPA development sessions around the country. He appears regularly as a panellist and commentator on Sky Business News 'Your Money, Your Call' and Melbourne Property TV. Ben also provides content many of Australia's leading Property and Money magazines and online news providers.
Top Suburbs
Highest annual price growth - click a suburb below to view full profile data:
latest news