Despite record-low interest rates, the Australian property market still faces a number of problems - an issue which won't be fixed by further reducing the cash rate. 

Blogger: Jarrad Mahon, Investors Edge Real Estate

While the record-low interest rates have helped to stimulate the housing market somewhat, I don't think that continued rate decreases represent a sustainable strategy. The idea behind lowering the interest rates is to try and keep the housing market going. Low interest rates would ideally be enough to offset the contraction of the mining industry until it recovers.
However, temporarily low interest rates don't address the long-term problem of housing affordability. There are still too many roadblocks that are being put in the way of the average person who wants to buy their first home or upgrade. Until those roadblocks are addressed, any attempts to stimulate the market will fall into the category of temporary fixes. Plus there is a new proposal on the table to tax foreign investors $5,000 to $10,000 when they make a purchase within Australia, this will only further make things harder for that segment of our market.
The effect of lowered interest rates
We are already at record-low interest rates. While the recent RBA meeting didn't yield another rate cut, the RBA did leave the door open for further cuts if they are deemed necessary. While we love low interest rates, they are approaching a point where the cuts are beginning to produce diminishing returns.
The current interest rate makes it easier to hold on to a home, but will further cuts inspire investors to buy more homes? Will they enable first home buyers to enter the market? We don't think they are enough to inspire or enable many more people to act. We also don't think it will do much good to lower the rates further until the other problems are addressed.
Roadblocks to market entry
The main barrier that prevents more people from buying homes is the large down payment that is currently required by most lenders. Most lenders ask for a 20% deposit, which is a large amount of money. If the deposit is less than 20%, the homebuyer is required to pay Lender's Mortgage Insurance, which adds significantly to the down payment. Some lenders will allow you to include this in the loan. In addition, there is stamp transfer duty.
First home buyers have it even harder in WA. The First Home Owners Grant (FHOG) was reduced from $7,000 down to $3,000 for established homes. These costs are keeping many first home buyers out of the market in WA.
The bottom line
Lowered interest rates are a great start, but lower deposits and less transfer duty tax would be a lot better solution to the housing affordability problem. It's time to remove the barriers to home ownership for investors and owner-occupiers.
About the Blogger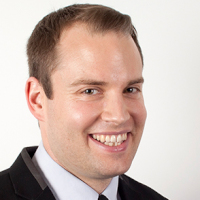 Jarrad is the director of Investors Edge Real Estate.
Jarrad thrives on helping hundreds of investors every year formulate a clear plan to get the best returns from their Perth property. This requires a carefully thought out and innovative approach to understand your situation and help you to make the right move at the right time.
His renowned personalised "Property Success Plan" takes you step by step through how to make thousands of extra dollars and avoid the costly mistakes that Jarrad has learnt the hard way by investing himself all around Australia.
Over the last five years he has used his engineering background to build and refine a unique property management, sales & investing process that is sure to impress while getting you real results.
A sales and marketing expert, Jarrad combines the latest technology and cutting edge sales strategies to sell homes across the whole of Perth metro area.
Top Suburbs
Highest annual price growth - click a suburb below to view full profile data:
latest news