Statistics show that more than 70 per cent of property investors own just one investment property. Here are seven steps to set yourself apart from the average investor and help you build a multimillion-dollar portfolio.

Blogger: Damian Collins, managing director, Momentum Wealth
Many investors don't understand the essential 7 steps they need to follow in order to buck the trend and build a massive property portfolio.
In this article series I will explain these 7 easy steps, which any property investor can follow.
In my previous articles I discussed creating a property investment plan (step 1) and why it's crucial to adequately organise and structure your finances and loans (step 2).
In this column I will explain how you can identify the best investment properties.
Step 3 – property acquisition
Now that you've created your property investment plan and organised your finances accordingly, you can now start searching for a high-performing investment property.
The performance of the property you choose will have a significant impact on the timeframe you can purchase your next property, so it's essential to make the right decision.
Choosing an investment property requires substantial research on three particular levels. These are at the city level, suburb level and housing level.
Let's start by looking at the city level.
When deciding which city to invest in you need to consider the economic foundations that will underpin property price growth in that location.
This includes the requirement for a strong local economy with robust local industries that provide plenty of employment opportunities and high living standards.
Invariably, a city should also have high population growth and high average wages.
Additionally, a limited supply of housing stock will lead to rises is house prices. State governments around Australia have turned to development infill targets as a means of combating urban sprawl in capital cities.
This means large land plots close to the CBDs of many cities will become rarer as high-density living options replace stand-alone dwellings.
Once you've selected the city, you now have to narrow your search to potential suburbs.
You should focus on suburbs that have good public transport links, a vibrant retail and café strip, reputable schools and child care centres, parks and recreational facilities and those suburbs that are close to employment hubs, such as city CBDs.
Investors should aim to identify suburbs that have not yet realised their full potential. Suburbs that are slated for revitalisation or redevelopment initiatives are ideal because these programs add value to the area by making it a more attractive location to live. Subsequently, demand for housing in the suburb rises as will house prices.
After shortlisting several suburbs it's time to start looking at individual properties. The type of properties you look at will depend on your investment plan. For example do you want a development site or a property that you can add value to through renovations? Perhaps you just want a low-maintenance investment.
Whatever type of property you plan to buy, there are certain aspects you need to consider. If you're not going to demolish immediately, is the dwelling structurally sound? Are there any easements on the land? Is there public housing nearby? Are there any caveats on the land?
These are just a few of the questions investors need to ask themselves when looking at individual properties.
Without adequate research at this stage of the process, you could end up paying thousands of dollars more to rectify issues or find that you can't develop the land as you'd intended.
As you may have already noticed, thorough research is key to becoming a successful property investor. Without it, you're likely to buy an underperforming property that will experience only ordinary growth or worse, you could lose money.
In my next column, I will explain step 4 of how to build a massive property portfolio – how development can help to accelerate the wealth creation process.
About the Blogger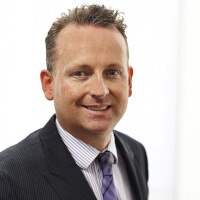 Damian Collins is the founder and managing director of Momentum Wealth, a Perth-based property investment consultancy that specialises in building the long-term wealth of its clients by assisting in the strategic planning, financing, acquisition, development and management of their investment properties.
Top Suburbs
Highest annual price growth - click a suburb below to view full profile data: